Daredevil documentary played at Sundance and SXSW.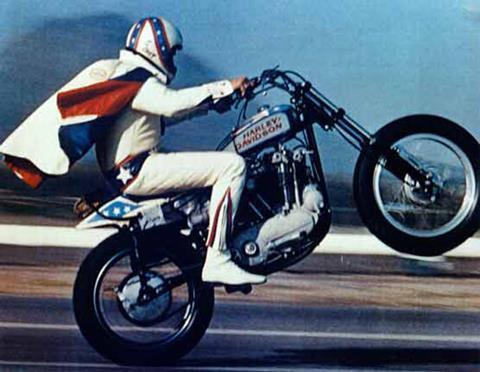 K5 International has mounted Being Evel, the Sundance and SXSW documentary about 1970s daredevil Robert 'Evel' Knievel.
The firm will be selling the doc feature at the Cannes Marche from this week.
The film, directed by Oscar-winning documentary filmmaker Daniel Junge (Saving Face, They Killed Sister Dorothy), tells the story of the extreme sports pioneer as well as the untold, darker tale of the man behind the cape - a one-time outlaw whose wildly dangerous career spanned 75 ramp-to-ramp motorbike jumps and saw him break every bone in his body.
The doc includes interviews with Johnny Knoxville, Tony Hawk and George Hamilton.
Being Evel is produced by History Films along with Jackass star Johnny Knoxville, Jeff Tremaine and Mat Hoffman from Dickhouse Productions, and Brendan Kiernan and Justin Moore-Lewy at HeLo.
Executive producers are Molly Thompson, Susan Werbe, Dirk Hoogstra, Robert Lewis and George Hamilton.