The initiative selects ten film students and graduates, introducing their films to industry at the Karlovy Vary festival.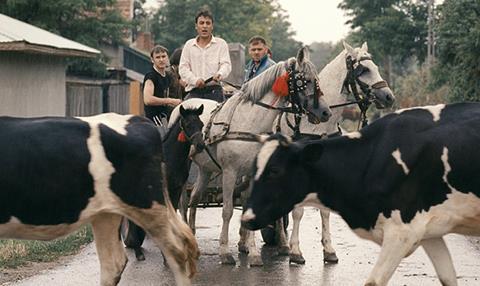 Scroll down for full list
Future Frames, the event run by the European Film Promotion (EFP) at the Karlovy Vary International Film Festival (KVIFF, July 1-9), has revealed the ten participants for its second edition.
Amongst this year's selection are Romania's Roxana Stroe, whose short A Night At Tokoriki won a special prize in this year's Berlinale Generation plus14 programme, and Georgia's Davit Pirtskhalava, whose short Father won a Golden Leopard for best international short at the 2015 Locarno Film Festival.
The eights other countries represented in this year's selection are Austria, Belgium, Sweden, Switzerland, Germany, Poland, Norway and Croatia.
Running July 4-5, the two-day event will showcase the work of ten directors from film schools from across Europe while also giving the filmmakers the chance to meet with industry.
The Future Frames initiative is supported by Creative Europe's Media Programme and the film bodies of the ten participating countries.
Future Frames 2016 participants:
Maria Luz Olivares Capelle (Austria) Forest Of Echoes
Karen Vázquez Guadarrama (Belgium) Flower Of A Thousand Colours
Roxana Stroe (Romania) A Night In Tokoriki
Ahmed Abdullahi (Sweden) Francis
Julia Furer (Switzerland) Julian
Clemens Pichler (Germany) Diorama
Klara Kochanska (Poland) Tenants
Rebecca Figenschau (Norway) Elephant Skin
Davit Pirtskhalava (Georgia) Father
Tonći Gaćina (Croatia) Tourism!