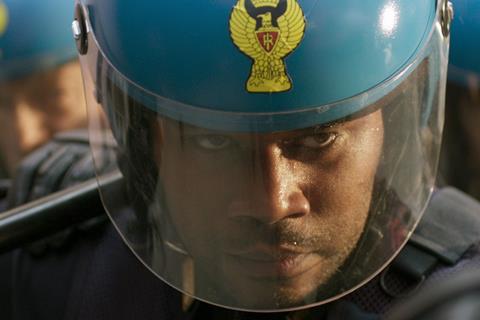 EFP Future Frames, the showcase for emerging film talents from European Film Promotion (EFP) territories, will present the work of ten young directors at Karlovy Vary Film Festival 2018 (June 29-July 7).
The event, a co-production between EFP and the festival, will introduce the filmmakers and their work to the public, industry professionals and press for four days from July 1 to 4. Participants will take part in a master class and meetings with experts from different fields to augment their international network.
To be eligible, films must be Czech premieres and of short-to-medium length (shorter than 60 minutes).
Included on this year's list are Lora Mure-Ravaud's Blackjack about two loners in a hotel becoming increasingly attracted to each other; Bosnian director Neven Samardzic's Clean, about a junkie trying to leave their habit behind; and Hleb Papou's The Legionnaire, showing the conflict of a police officer who has to clear out the occupied house where his mother and brother live.
This year's final selection was made by Karlovy Vary artistic director Karel Och and programme coordinator Anna Purkrabkova, chosen from 27 entries. Former Future Frames participant Klara Kochanska presents her feature debut Via Carpartia in the 'East of the West' competition at this year's festival.
Selected works
Clean - dir. Neven Samardic (Bos&Her)
Marcia - Judita Gamulin (Cro)
Dialect - David Gurgulia (Geo)
The Legionnaire - Hleb Papou (Ita)
Regained Memory - Stijn Bouma (Neth)
Sweet Home Czyzewo - Jakub Radej (Pol)
Where The Summer Goes (Chapters On Youth) - David Pinheiro Vicente (Por)
Warm Comedy About Madness, Depression And Unfulfilled Dreams - Michal Duri (Slovakia)
1981 - Dawid Ullgren (Swe)
Blackjack - Lora Mure-Ravaud (Swi)