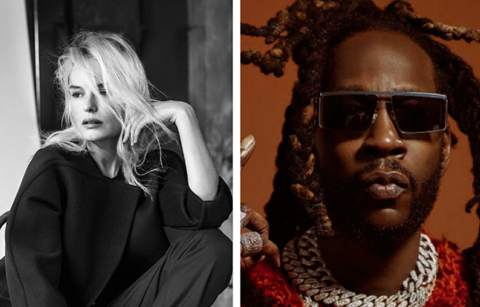 Kate Bosworth and rap star 2 Chainz have joined Antonio Banderas on Millennium Media's noir thriller The Enforcer ahead of a sales launch at the virtual Cannes market.
Millennium Media is producing and anticipates a strong response from global buyers. Richard Hughes will direct from a script by W. Peter Iliff, whose career credits include Point Break, Patriot Games, and Varsity Blues.
Producing The Enforcer are Rob Van Norden, Yariv Lerner, Jeffrey Greenstein, Jonathan Yunger and Les Weldon of Millennium Media, and Natalie Burn of Born to Burn Films. Executive Producers for Millennium Media are Avi Lerner, Boaz Davidson and Trevor Short.
The noir thriller is set in Miami, where an enforcer discovers his femme fatale boss has branched out into cybersex trafficking, putting a young runaway he has befriended at risk. The enforcer sacrifices everything to save the young girl from the deadly organisation he has spent his life building. Banderas was previously announced through Screen this week.
"The Enforcer is a high stakes action film that the cast will absolutely thrive in, masterfully bringing their characters to life through this suspenseful script," said Millennium Media co-president Jonathan Yunger.
Bosworth recently wrapped Along For The Ride for Netflix and starred in the streamer's limited series The I-Land. Her feature credits include Still Alice, Homefront with Jason Statham, Superman Returns alongside James Marsden, and Wonderland, the remake of Sam Peckinpah's Straw Dogs.
The Enforcer marks a pivot into film acting for Grammy winner and platinum recording artist 2 Chainz, who has worked with Drake, Kanye West, Ludacris, Nicki Minaj, Lil Wayne, Pharrell Williams, and Tyga, and whose music has featured in the likes of Fate Of The Furious, The First Purge, and Creed II. 2 Chainz has appeared in TV shows 2 Broke Girls, and Law & Order: Special Victims Unit.
Bosworth is represented by APA and Morris Yorn Barnes Levine Krintzman Rubenstein Kohner & Gellman; and 2 Chainz by APA and by Tek Maguire and Allen Parks of Street Execs Management.
Among Millennium's film credits are the Expendables and Has Fallen franchises, Rambo: Last Blood, The Outpost, Tesla, and Blackbird.