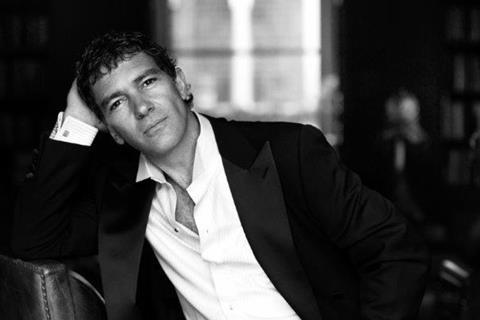 Millennium Media has dropped a hot project into the virtual Cannes market, announcing that it is producing and will kick off talks with global buyers on noir thriller The Enforcer starring Antonio Banderas.
Richard Hughes will direct from a screenplay by Point Break and Patriot Games writer W. Peter Iliff. Rob Van Norden, Yariv Lerner, Jeffrey Greenstein, Jonathan Yunger, and Les Weldon of Millennium Media are producing alongside Natalie Burn of Born to Burn Films. Executive Producers for Millennium Media are Avi Lerner, Boaz Davidson, and Trevor Short.
Set in Miami, the story follows an enforcer who discovers his femme fatale boss has branched out into cybersex trafficking, putting a young runaway he has befriended at risk. The enforcer sets out to sacrifice everything to save the young girl from the deadly organisation he has spent his life building.
Banderas earned an Oscar nomination for Pedro Almodóvar's Pain And Glory, and also starred in Almodóvar's The Skin I Live In. He will star in the upcoming Uncharted with Tom Holland and Mark Wahlberg for Columbia Pictures, and Spanish-language comedy drama Official Competition opposite Penelope Cruz, directed by Mariano Cohn and Gastón Duprat.
His credits include Millennium Media's action tentpole franchise The Expendables, as well as The Mask Of Zorro, and The Laundromat.
Banderas is represented by NuCo Media Group and Hirsch Wallerstein Hayum Matlof and Fishman.
Among Millennium's film roster are The Expendables and Has Fallen franchises, Rambo: Last Blood, The Hitman's Bodyguard, Mechanic: Resurrection, Outpost, Tesla, and Blackbird.