EPIX Original Documentary unites stars of Bill and Ted films for the first time since 1993's Freaked.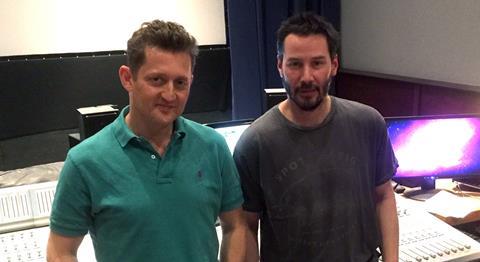 Keanu Reeves will narrate Alex Winter's Deep Web.
The EPIX Original Documentary marks the first time the Bill and Ted co-stars have worked together since 1993's Freaked.
Premiering this Sunday [March 15] at SXSW, the documentary chronicles one of the most important digital crime sagas of the century - the arrest of Ross William Ulbricht, the 30-year-old entrepreneur recently convicted of being 'Dread Pirate Roberts', creator and operator of online black market Silk Road.
Reeves commented: "I'm honoured to be working with Alex Winter on his timely and vital documentary, Deep Web. The Silk Road and trial of Ross Ulbricht involves many important and complex issues that impact the life of Mr. Ulbricht and us all."
Deep Web will make its world television premiere on EPIX in spring. Content Media handles international sales and distribution.
Alongside Winter, the film was produced by Marc Schiller and Glen Zipper. Winter and Schiller previously worked together on Downloaded which centred on the rise and fall of Napster.