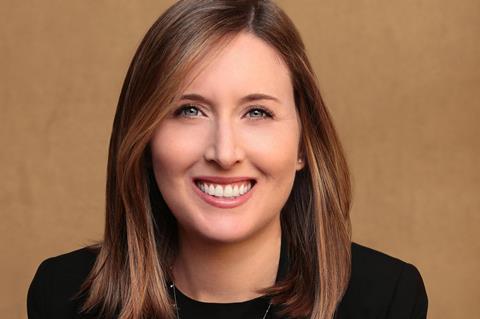 DreamWorks Animation said on Tuesday (February 27) it had named 13-year company veteran Kelly Betz CFO.
Betz is expanding her previous role as DreamWorks Animation Television CFO and in addition to continuing deal analysis and the green light process for television, her new remit will include oversight of the film division, short and long-term financial planning, production finance, and overall division profitability.
Effective immediately, she will report to DreamWorks Animation Television president Margie Cohn and DreamWorks Animation Features COO Abhijay Prakash who oversees finance and reports to feature animation group president Chris deFaria.
The development comes at a busy time for DreamWorks Animation, which has six features and eight shorts in various stages of production, in addition to producing multiple non-theatrical and location-based themed entertainment projects at the Glendale studio.
The feature slate includes How To Train Your Dragon 3, which is due out on March 1, 2019; Everest (September 27, 2019); Trolls 2 (April 10, 2020); Croods 2 (September 18, 2020); Boss Baby 2 (March 26, 2021); and Spooky Jack (September 17, 2021).
The television division launched in 2013 and has more than 20 shows in active production. It has produced 16 original animated series and won 17 Emmys.
As CFO of DreamWorks Animation Television for the past two years Betz established TV finance functions in support of the growth in television production pursuant to the multi-year deal with Netflix.
She was also instrumental in in the NBCU acquisition process and served as an integration lead. Prior to her role with television operations and strategy, Betz served as the head of finance for the overall studio.
Prior to joining DreamWorks Animation, she worked in private equity at media/telecom firm Clarity Partners, and in investment banking at Deutsche Bank.