New drama set for release in 2016.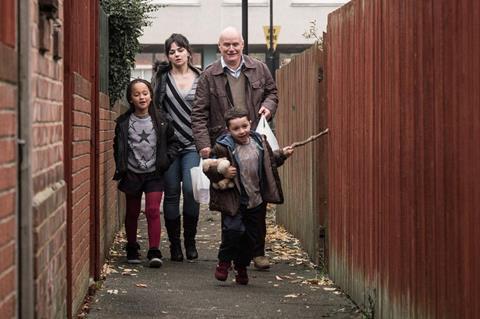 British auteur Ken Loach has begun shooting his new production, I Daniel Blake, in the North-East of England.
Paul Laverty, who has penned several of Loach's features including Palme d'Or winner The Wind That Shakes The Barley, has written the screenplay and it will be produced by Rebecca O'Brien of Sixteen Films.
Principal photography began on Oct 20 and will shoot for six weeks in Newcastle and the surrounding area. It will be released in the UK and Ireland in 2016 by Entertainment One.
The film stars Dave Johns in the title role and Hayley Squires as the female lead.
The story centres on Daniel Blake, 59, who has worked as a joiner most of his life in the North East of England and needs help from the State for the first time ever following an illness.
He crosses paths with a single mother Katie and her two young children, Daisy and Dylan. Katie's only chance to escape a one roomed homeless hostel in London is to accept a flat some 300 miles away.
Daniel and Katie find themselves in no-man's land caught on the barbed wire of welfare bureaucracy now played out against the rhetoric of 'striver and skiver' in modern day Britain.
The film is a Sixteen Films, Why Not Productions and Wild Bunch production made with the support of the BFI and BBC Films.
Wild Bunch is handling international sales.