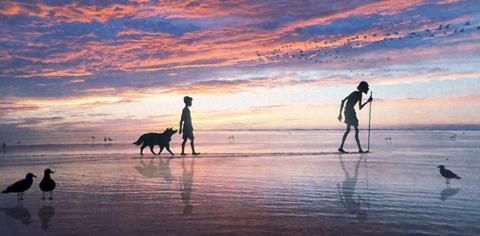 Animated feature Kensuke's Kingdom, which includes Sally Hawkins and Cillian Murphy among its voice cast, has secured fresh finance and animation partners as it goes into production.
UK-based Lupus Films, whose credits include Ethel & Ernest, will receive backing from the BFI, Ffilm Cymru, Creative Wales and Film Fund Luxembourg on the adaptation of Michael Morpurgo's bestselling children's novel.
Cardiff-based firm BumpyBox has come on board as the production's Welsh animation partner. Previously announced production partners include Luxembourg-based Melusine Productions and French production company Le Pacte. UK outfit Bankside Films handles international sales.
The story centres on a young boy named Michael, who is taken by his family on a round-the-world sailing trip. When a storm strikes, he and his dog are washed overboard and end up marooned on a remote island in the Pacific. Unable to find food or water, he doesn't expect to last long, until he discovers that a mysterious figure is watching over him.
The voice cast includes Hawkins, Murphy, Ken Watanabe and Screen Star of Tomorrow Raffey Cassidy.
The Railway Man screenwriter Frank Cottrell-Boyce has adapted Morpurgo's novel for the screen.
The film is directed by Neil Boyle, whose credits as an animator include Sherlock Gnomes and Ethel & Ernest, and Kirk Hendry, whose short animation Junk was nominated for a BIFA in 2011.
Producers are Lupus Films co-founders Camilla Deakin and Ruth Fielding; Sarah Radclyffe, who co-founded UK powerhouse Working Title; and Barnaby Spurrier (Somers Town). Co-producers are Stephan Roelants (Ernest & Celestine) and Jean Labadie.