TrustNordisk has sold the North American rights for Anders Morgenthaler's drama I Am Here to LA-based distributor Brainstorm Media.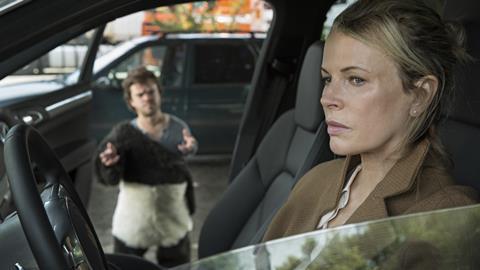 The deal was negotiated between Susan Wendt, head of sales at TrustNordisk and Meyer Shwarzstein, president at Brainstorm Media.
Morgenthaler's drama premiered at Austin's Fantastic Fest in September and stars Kim Basinger as a successful business executive who sets out on a desperate and perilous quest to realize her dream of motherhood.
The film also stars Peter Stormare, Jordan Prentice and Sebastian Schipper.
Producers are Marie Gade Denessen and Julie Lind-Holm for Zentropa Entertainments32. Co-producers are Maria Köpf for Zentropa Entertainments Berlin, Jamila Wenske and Sol Bondy for One Two Films, with executive producers Peter Aalbæk Jensen for Zentropa, Peter Nadermann for Network Movie/ZDF "Das kleine Fernsehspiel" in collaboration with Arte, and Jessica Ask for Film i Väst, with support from Danish Film Institute, Filmförderung Hamburg Schleswig-Holstein, DFFF and in collaboration with TV2/Denmark, Morgenthaler Office and Viking Brothers Entertainment.
TrustNordisk handles international sales.