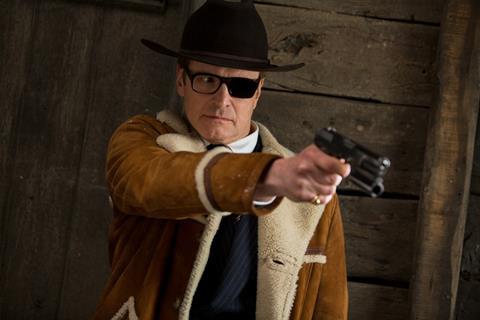 Warner Bros' horror smash It ruled the international arena last weekend and will face stiff competition as Fox unleashes action sequel Kingsman: The Golden Circle in more than 70 territories.
The horror film has amassed $172.3m through Warner Bros Pictures International and studio executives will look to a strong reception in France to propel the film past the $200m milestone. At time of writing the worldwide haul stood at $404.7m.
The distributor also has several key releases for The LEGO Ninjago Movie, which arrives day-and-date with North America in Australia, Germany, Russia and Spain. By way of comparison, February release The LEGO Batman Movie generated $136.2m internationally and finished on $8.5m in Australia, $7.4m in Germany, and $4.8m in both Russia and Spain.
With Dunkirk on $326.4m, Wonder Woman on $407.9m and Annabelle: Creation on $192.3m, this has been a fruitful summer and early autumn period for Warner Bros as it looks to roll out The LEGO Ninjago Movie in the weeks ahead.
Kingsman: The Golden Circle gets a big push through Fox International day-and-date with North America and there are several major markets in the mix. Executives will be looking to exceed opening weekends of 2015 predecessor Kingsman: The Secret Service in these regions, as well as the $286.1m final gross – an international tally that accounted for a little under three-quarters of the $414.4m worldwide haul.
The action sequel from Matthew Vaughn infiltrates more than 70 markets and all eyes will be on the director's home turf the UK, where the original opened on $6.4m en route to $24.2m unadjusted for minimal inflation.
The film also debuts in Australia, where the original opened on $3.2m for $14m, Germany ($6.9m total), Russia ($3.5m for $12.6m), Italy ($1m for $2.4m), Spain ($1.3m for $7.8m), and Hong Kong ($894,000 for $4.2m). Taron Egerton, Colin Firth, Channing Tatum, Julianne Moore, Mark Strong and Jeff Bridges star.
Fox also has War For The Planet of The Apes in play and studio brass will expect to stay top in China and consolidate on last weekend's record $61.9m debut for the studio as the film soars past $300m. The action release stands at $297.8m heading into the weekend. Captain Underpants: The First Epic Movie has reached $31.2m and debuts in Australia.
Tom Cruise vehicle American Made has generated $52.5m and opens via Universal Pictures International in four Latin American markets led by Colombia. The adventure film arrives in North America next week.
Period drama Victoria And Abdul starring Judi Dench has grossed $7.6m ahead of its arrival in 10 markets including Spain and Sweden. Bruno Chiche's comedy L'Un Dans L'Autre debuts in France.
Paramount Pictures International executives report that Tadeo Jones 2 stands at $15.5m, while Darren Aronofsky's polarising arthouse horror film mother! has delivered $7.9m from the early stages.
Valerian And The City Of A thousand Planets stands at $181.2m through EuropaCorp licensees. China is the lead market on $63.2m, followed by France on $36.4m, Russia on $13.8m, Germany on $13.5m, and the UK on $5.2m.