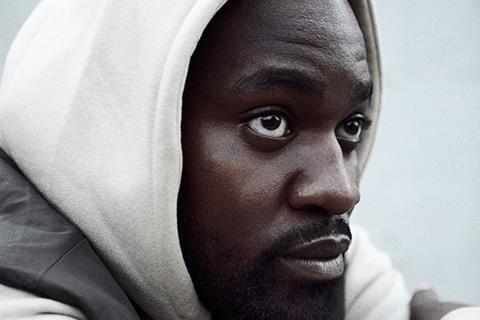 Screen Star of Tomorrow 2018 Koby Adom's London-based production company DBK Studios has partnered with Sky Studios to make five short films, titled Unearthed Narratives, to help raise the profile of up-and-coming Black and diverse filmmakers in the UK.
The five filmmakers are Charlene Wango (who assisted Rapman while he directed his debut feature Blue Story), Edem Wornoo, Teniola Zara King, Jessica Magaye and Nikki Fagbemi. Actress Domenique Fragale, who starred in HBO'sThe Nevers, serves as an executive producer on the series which is being fully financed by Sky Studios. Adom, Dola Araoye and Danielle Goff are also on board as executive producers.
The cast across the series includes Blue Story's Stephen Odubola, Top Boy actors Hope Ipoku and Malcolm Kamulete and Noughts + Crosses and Peep Show actor Paterson Joseph. The subject matters addressed in the shorts include living with sickle cell anaemia, caring for a parent, racism in 1950s England, middle-class hobbies in the black community and gang violence.
Creative control
London Film School graduate Adom initially founded DBK Studios in 2018, but it became a main focus at the beginning of the pandemic in 2020 after a Netflix job on which he was due to work was shut down.
"I started a production company on my own for the sake of ownership," said Adom, whose directing credits include episodes of Netflix series Top Boy and BBC series Noughts + Crosses. "I wasn't a big fan of how the business end of things happened as a creative. I didn't feel we [as creatives] were considered for how important we were for coming up with the ideas. A few instances after making my short film Haircut traumatised me a bit. I packed in all the deals I was in conversation with and thought – I'm just going to start a production company.
"I had some horrific instances where I felt like my business acumen was disregarded. I went to certain production companies who said I had great ideas but didn't want to commission me as a writer. They wanted to get other writers on board and have me as a contributor. [With the Sky Studios deal] I want to bring five new writer-directors and not only make cracking short films but also to teach them how to retain ownership in work. All five are executive producers on their short films.
Adom said his experience as a Black man coming up in the UK industry has also influenced his decision to start his own company.
"The reason I started DBK Studios is because this industry doesn't favour Black and ethnic minorities enoughl," he said. "The kind of decisions that have been made and normalised haven't favoured me personally and I know it's the same for a lot of my Black and ethnic peers. I come from an underprivileged background, I grew up around gang culture. Life as a Black man in the UK wasn't set up for me to succeed."
"We're also hoping to start traineeships," added Fragale, who connected with Adom after he put a message on Twitter looking for collaborators on DBK Studios. "We want to help bring people on through DBK Studios to spend time with the likes of writers, directors and location scouts, to help make connections. I didn't have that and Koby didn't have that - we were very much paving our own way. We want the next generation of filmmakers to have what we didn't have."
Adom, under the banner of DBK Studios, is also developing a feature film based on his 2018 short Haircut with Film4 and is working on a feature SE28, based on his experiences growing up in Thamesmead, south London.