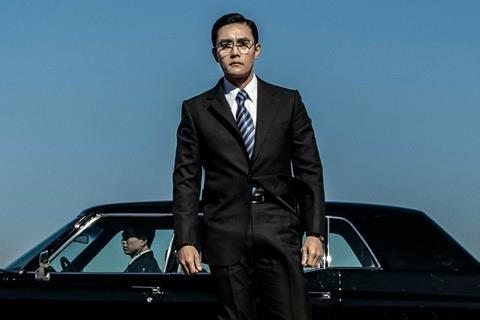 South Korea's film industry is on course to have shrunk 63.6% by year's end, according to a Korean Film Council (KOFIC) report on the impact of Covid-19 published today.
The government-funded organisation estimates that, firstly, overall box office is on track to have gone down by 73.7% by year's end, with approximately 60 million admissions for the year accounting for $467.5m (KW510bn).
Secondly, digital online sales are estimated to have gone down from $466.9m (KW509.3bn) last year to $333.28m (KW363.5bn) this year.
Thirdly, overseas sales of films, locations and services are estimated to have gone from last year's $78.85m (KW86bn) to $36.1m (KW39.4bn).
Box office
KOFIC notes that when the country has 5,000 or more confirmed cases of Covid-19 a month, the next month's admissions drop by 50%. December admissions are estimated to see a 92.7% decrease compared to last December to about 1.64 million admissions.
With major theatrical releases postponed and/or cancelled due to the pandemic, independent and arthouse films have been getting more play this year. Compared to the 353 titles that got 415,699 screenings in total last year, this year's indie and arthouse films numbered fewer at 320 titles but got more play with 514,814 screenings.
With a lack of new commercial fare, films such as 1917, #Alive, Tenet and local comedy Oh! My Gran were able to stretch their runs to two months or longer.
Re-releases also increased from 95 titles last year to 250 this year. (The average for re-released titles 2016-2019 was 86.75 per year.)
All in all, Korean films took 68.6% of box office as of December 7.
Digital online
Although digital online sales for films are estimated to have gone down, the local OTT market (encompassing TV and other content in addition to films) grew from $581.9m (KW634.5bn) last year to $715.4m (KW780.1bn) this year.
Films that opted to skip theatrical releases and go straight to OTT platforms included Berlinale title Time To Hunt, which postponed release and went directly to Netflix in April – controversially cancelling overseas sales deals in the process – and much-anticipated sci-fi film Space Sweepers, for which investor-distributor Merry Christmas had planned a summer release but ended up announcing a deal with Netflix in November.
Top 5 theatrical releases of 2020
(title/release date/gross/admissions/main country of origin)
1. The Man Standing Next (January 22) $37.8m (KW41.2bn), 4.75 million, S. Korea
2. Deliver Us From Evil (August 5) $35.4m (KW38.6bn), S. Korea
3. Peninsula (July 15) $30.3m (KW33bn), 3.81 million, S. Korea
4. Hitman: Agent Jun (January 22) $18.9m (KW20.6bn), 2.4 million, S. Korea
5. Tenet (August 26) $16.85m (KW18.3bn), 1.99 million, US