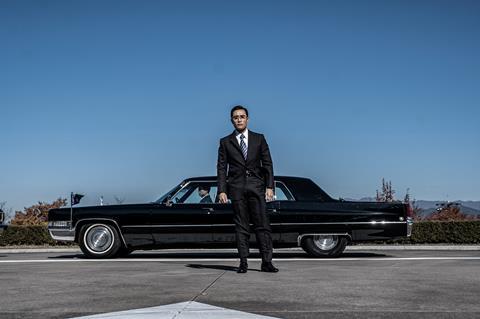 South Korean box office saw its lowest first half since 2005, according to an analysis report the Korean Film Council (KOFIC) published today (July 21). Public concerns over the Covid-19 pandemic knocked admissions down 70% year-on-year to a total of 32.4 million entries from January 1 to June 30, 2020.
Box office gross also decreased 70% to $228.56m (KW273.8bn). Local films' box office take went down 64% while foreign films' went down 77%.
With major releases postponed and admissions down, theatres downsized operations after the pandemic hit its stride in February, but KOFIC notes the extended holidays of early May helped start to bring audiences back, along with ticket discount coupons that it started giving out from June 4.
The organisation found that in January this year, an average of 3,064 screens were operating daily with a total of 19,635 screenings per day. In comparison, in the wake of the Covid-19 outbreak, in April on average the country only had 1,834 screens operating daily with 5,379 screenings a day.
Activity increased starting in May – and in June an average of 2,772 screens were operating daily with 11,365 screenings a day. KOFIC's analysts take this as the industry slowly going through the steps to recovery.
Showbox's The Man Standing Next, a political drama starring Lee Byung-hun that was released January 22, topped the box office in the first half with 4.75 million admissions (see chart below).
In terms of gross, Showbox led distributors in market share with 15%, followed by Lotte Cultureworks/Lotte Entertainment, which took 14.7% with films such as action comedy Hitman: Agent Jun and zombie film #Alive.
Distributors also filled slots with re-releases such as 2017 Hugh Jackman-starrer The Greatest Showman, which brought in 283,000 admissions, while La La Land (2016) and Harry Potter And The Prisoner Of Azkaban (2004) drew 136,000 and 58,000 admissions, respectively.
SOUTH KOREA TOP FIVE FILMS (January 1 - June 30, 2020)
(title/ distributor/ release date/ country of origin/ number of screens/ gross/ admissions)
1. The Man Standing Next (Showbox) January 22 (S. Korea) 1,659 / $34.4m / 4.75 million
2. Hitman: Agent Jun (Lotte Cultureworks) January 22 (S. Korea) 1,122 / $17.2m / 2.41 million
3. Ashfall (CJ ENM, Dexter Studios) December 19, 2019 (S. Korea) 1,971 / $14.1m / 1.96 million (in this period – film took a total $58.3m off 8.25 million admissions)
4. Dolittle (Universal Pictures International Korea) January 8 (US) 1,290 / $11.19m / 1.61 million
5. Honest Candidate (NEW) February 12 (S. Korea) 1,187 / $10.69m / 1.54 million