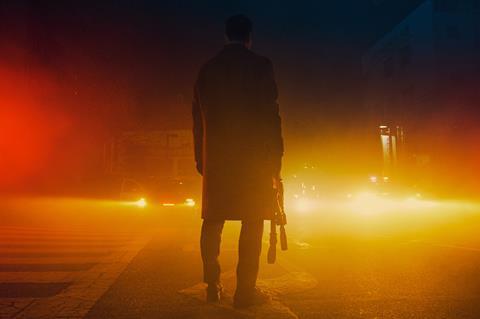 Netflix's worldwide launch of Korean director Yoon Sung-hyun's thriller Time To Hunt has been halted by a temporary injunction from Seoul Central District Court.
After picking up worldwide rights from local investor and distributor Little Big Pictures, the streaming service were planning to release the Berlinale title in 190 countries tomorrow (April 10).
However, sales company Contents Panda brought a suit against Little Big Pictures, disputing their right to sell non-Korean rights to the film as they see their original international sales rights contract with Little Big Pictures (signed January 24, 2019) as still valid.
Contents Panda said it had already secured deals in more than 30 countries, with 70 more pending after the Berlinale, where it played in February as a Special Gala.
Little Big Pictures claimed that force majeure - due to the Covid-19 pandemic - nullified their sales rights contract with Contents Panda and notified them of the contract cancellation in writing in mid-March.
Contents Panda said this was a unilateral notification and were trying to work things out when they learned through a March 23 announcement by Netflix that the deal had gone through.
Seoul Central District Court yesterday ruled in favour of Contents Panda's request for a temporary injunction against Little Big Pictures on screening the film outside of Korea while the main case moves forward.
In a statement to Screen, Netflix's communications team in Korea said: "Due to a court ruling yesterday, we've been forced to postpone the global premiere of Time To Hunt. Like all of our fans, we're sad not to be watching this wonderful film on April 10 - and as soon as we have more information, we will let you know."
Danny Lee, director of international business at Contents Panda, told Screen: "We've won the case. The ruling says that the cancellation of the contract between Little Big Pictures and Contents Panda is invalid. Therefore, Little Big Pictures cannot release Time To Hunt through Netflix in foreign territories, and if they violate that, Little Big Pictures will have to pay a certain amount of money per day to Contents Panda."
Lee said he could not disclose the specific amount of the potential daily penalty.
"We brought legal suit when due process was not accepted [by Little Big Pictures]," he added. "This ruling recognises that Contents Panda fulfilled its duties according to legal process. We have recovered the right to discussions with overseas distributors and we will produce good results within the legal ruling."
It is understood that Contents Panda and Little Big Pictures will attempt to work towards a settlement as the main case could take months before seeing a final conclusion, while the court has already made this initial ruling in favour of the sales company.
Time To Hunt is Bleak Night director Yoon's long-awaited second feature, which received its world premiere at the Berlinale on February 22.
Starring Lee Je-hoon (I Can Speak), Ahn Jae-hong (Secret Zoo), Choi Woo-shik (Parasite) and Park Jeong-min (Start-up), the film is set in a near dystopian future as a group of friends - who stage what they hope to be their last heist - end up being hunted by more powerful criminals.
Little Big Pictures had originally announced a February 26 local theatrical release for the film, but cancelled it at the last minute when Covid-19 warnings became stringent.
Little Big Pictures CEO Kwon Ji-won, the only one authorised at the company to speak on the matter, was unavailable for comment.