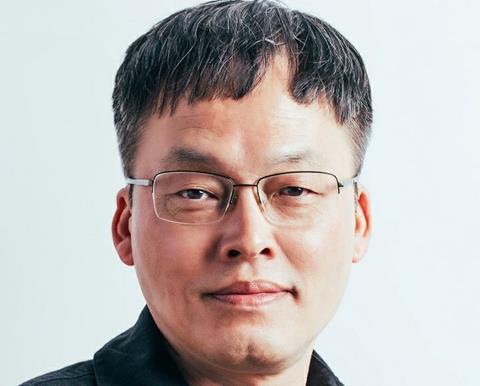 The Korean Film Council (KOFIC) has named Kim Young-jin its new chairperson. A well-respected film critic, Kim is also a professor of film at Myongji University and former executive programmer at the Jeonju International Film Festival.
"We will seek practical support measures to overcome these difficult times in the aftermath of Covid-19 [and other matters] and will focus our capabilities to present a blueprint that actively responds to the rapidly reorganised film industry," said Kim.
Kim was also previously a journalist at leading local film journal Cine21 and an editor at the now-defunct weekly magazine Film2.0. He was serving as vice chairperson when the KOFIC committee held its vote yesterday, January 12.
Kim replaces Oh Seok-geun whose three-year term ended this month.
From 2008, the government-funded film industry support and promotion organisation's chairperson was named by the Ministry of Culture, Sports and Tourism to a three-year term.
But a change in law last June has made it so KOFIC has gone back to its previous election system whereby its nine-member committee votes in a chairperson from amongst themselves.
Accordingly, Kim's term as chairperson will last until his original committee member term runs out on January 3, 2022. Normally, his term would be three years. An extension of three years is possible with the approval of the Ministry of Culture, Sports and Tourism.
With Kim leaving the vice chairperson seat open, the committee elected producer Jay Choi to take his place. His term also lasts until January 3, 2022.
Choi is director of local production at Warner Bros Korea (which announced last September it is phasing out its operations and had stopped making new investments in local-language films) and a professor at Dong-ah Institute of Media and Arts.
His background includes heading investor-distributor NEW as well as Barunson's film business operations. His producer credits include Kim Jee-woon's The Good, The Bad, The Weird and the director's The Age Of Shadows, as well as record-breaking box office hits such as The Attorney.