Increase driven by films including Train To Busan, provision of VFX services and hosting shoots such as Netflix's Okja.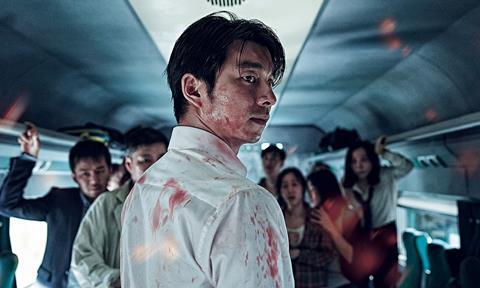 South Korean film industry exports increased by 82% to total $101m in 2016, according to an analysis report from the Korean Film Council (KOFIC).
The government-funded organisation credited Yeon Sang-ho's hit zombie thriller Train To Busan as one of the main engines of this growth; as well as local VFX companies providing services for large-scale Chinese films; and an increase in foreign productions coming to Korea for location shoots, which the report also counts as 'export' of services from the local film industry.
Separating out the film sale figures, exports of South Korean films reached $43.8m, up 49% from the previous year, and the highest figure on record in the past decade, according to KOFIC.
Genre films were selling with a vengeance, led by Yeon's Cannes Midnight title Train To Busan, which sold to 156 countries including France, the US, Japan, China and India, while Gaumont picked up English-language remake rights.
Park Chan-wook's period thriller The Handmaiden and Na Hong Jin's horror thriller The Wailing are also credited in the report as major sellers.
Compared to 2015, the average South Korean film sold for 2.5 times as much: $64,644.
KOFIC said the most notable trend in 2016 was the "sudden rise" of online platforms buying up "worldwide" rights for Korean films: Netflix picked up disaster thriller Pandora and Amazon Studios acquired The Handmaiden.
Production services
The report also said the local film industry made $57.2m from services to foreign productions, making it the highest on record since KOFIC started counting in 2011.
Technical services such as VFX, DI, 3D, sound and special effects made a combined $38.6m – an increase of 80% from 2015. Chinese-speaking territories' productions made up for more than 99% of this sum.
South Korea hosted 41 foreign productions last year, up 64% from the year before. Online platform original content such as Netflix's Okja and Sense8, which filmed on location in Korea, contributed to the rise.
In addition, the report notes that the local digital online market is also up by 32.2%.
Box office increased by 1.6% to $1.5bn (KW1.74 trillion); of which locally-produced films took a 54% market share.
Total admissions were more than 116.5m with the average South Korean watching 4.2 films in 2016.