"Intense discussions" have led to a split vote, meaning the boycott of the festival will continue.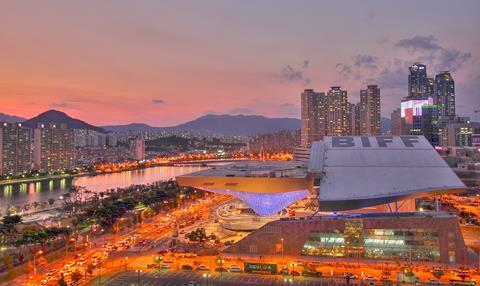 The Korean Film Groups' Emergency Committee for Defending Busan International Film Festival's (BIFF) Independence - a gathering of nine major film industry organisations - announced today (Aug 1) their members have voted not to lift the boycott of this year's festival.
Discussions are to continue as the vote result had four organisations against and four for lifting the boycott with one abstention. A majority was required to end the boycott.
No apologies
A key sticking point is that Busan mayor Suh Byung-soo has not apologised for the situation that ensued after he tried to get the documentary The Truth Shall Not Sink With Sewol blocked from the fest two years ago.
Another key sticking point is that there has been no "restoration of honour" for festival director Lee Yong-kwan, who screened the film despite political pressure. He has since been ousted and stands indicted with three others from BIFF for misuse of funds after what many called a politically-motivated "targeted audit".
With these two unresolved issues, industry members argue there is no real guarantee that something like this will not happen again.
Changes
On July 22, BIFF's articles of association were changed at a temporary general assembly to strengthen the fest's independence and autonomy – for example, by doing away with ex officio positions in the fest organisation for local governmental officials, adding clauses about guaranteeing independence and autonomy, changing the fest's official name from 'Busan International Film Festival Organising Committee' to 'Busan International Film Festival Corporation' and also putting an emphasis on transparency and responsibility.
The Korean Film Groups' Emergency Committee held a meeting of the representatives of its nine member groups on July 25. As a result of their discussions they sent out an internal group email to their members saying the changes seemed to guarantee to a "considerable" degree the fest's independence and autonomy and that it was time to vote on whether they should lift the boycott.
Seeing the article amendments as fulfilling the main condition for lifting the boycott, BIFF chairman Kim Dong-ho and festival director Kang Soo-youn sent out a message July 26 thanking "our friends" for their support and declaring they would now focus on "putting the festival back on track". (At this point, it was misreported in other press that the boycott was being lifted, although voting only ended July 29).
On-going gridlock
The Committee says "intense discussions" were held within each of the member organisations as well as throughout the local film industry in general.
On July 30, the votes were tallied: four organisations were for lifting the boycott while four are against and one has postponed their decision.
The Committee has concluded they will continue the discussions and as of time of writing had no further comment on when, how and if a new vote would take place.
However, they did state they would continue to "pour interest and efforts" into restoring the "damaged honour" of individuals and never allow "any future attempts to violate freedom of expression".
The nine organisations comprising the Committee include guilds and associations of producers, directors, cinematographers, scriptwriters and marketing professionals and well as the Federation of Korea Movie Workers' Union.
Meanwhile, Asian Film Market registrations have opened for badges Aug 1 - Sept 19, sales booths by Aug 20 and market screening slots by Aug 31.
BIFF is due to run Oct 6-15 with the Asian Film Market Oct 8-11.