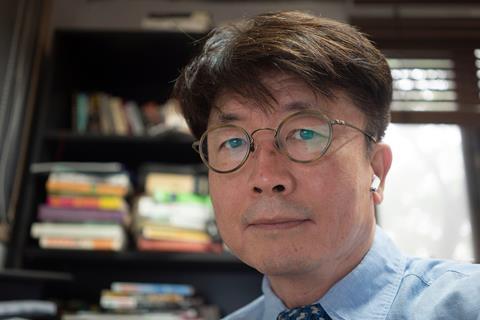 Bucheon International Fantastic Film Festival (BIFAN) has appointed My Sassy Girl producer Shin Chul as festival director. Shin's tenure will run for three years starting this September.
While majoring in Aesthetics at Seoul National University, Shin started working on film productions with renowned directors Kim Soo-yong and Chung Ji-young – the latter currently the chairman of the BIFAN organising committee.
Chung's three-year term as chairman was recently extended to 2019 so that the changing of festival director and chairman will not happen at the same time.
Shin gained experience working in production company and theatre planning and development divisions, before establishing ShinCine Communications in 1988 as its CEO. He is also currently an adjunct professor at the Korean National University of Arts.
Starting with Kang Woo-suk's Happiness Does Not Come In Grades (1989) and Park Kwang-soo's Berlin Report (1991), Shin produced films that were a part of the rise of Korean cinema that eventually fed into the industry's renaissance in the late 1990s and early 2000s.
Other seminal films he produced include The Marriage Life (1992), The Gingko Bed (1996), A Promise (1998), Lies (2000) and My Sassy Girl (2001).
Shin also established ShinCine USA in 2002 and Robot Taekwon V Co in 2006. The latter was for the digitally restored version of popular 1976 Korean animation Robot Taekwon V, which was released in 2007.