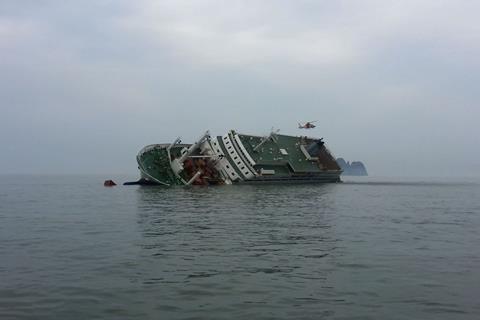 A South Korean court has ordered the government and Korean Film Council (KOFIC) to compensate film company Cinema Dal for damages sustained from ex-president Park Geun-hye's blacklisting.
Seoul Central District Court today (May 27) ruled in favor of Cinema Dal's suit against the national government and KOFIC saying the production and distribution company had sustained damages after being placed on a blacklist created by the Park Geun-hye administration.
The court ordered them to compensate the company "in excess of KW80m" ($63,800), according to Yonhap news agency.
Seoul-based Cinema Dal distributed documentaries critical of right-wing state actions such as Two Doors (2012), about the so-called Yongsan Tragedy that resulted in the death of locals being violently evicted during the Lee Myung-bak administration, and The Truth Shall Not Sink With Sewol (2014), the film about the Park administration's mishandling of the Sewol ferry sinking that saw more than 300 people die - most of them high school students on a field trip.
Directed by Lee Sang-ho and Ahn Hae-ryong, The Truth Shall Not Sink With Sewol was also at the flashpoint of the Busan International Film Festival's infamous blacklisting tribulations, when the festival refused to cancel the film's screening despite a governmental request.
The court ruled the government and KOFIC had taken illegal and unconstitutional action by putting Cinema Dal on a blacklist for being critical of the government or having different ideologies, excluding the company from KOFIC support programmes and blocking the screening of The Truth Shall Not Sink With Sewol.
Ex-president Park was impeached and removed from office in 2017 after months of sustained protests nationwide against her corruption and abuse of power, which included the blacklisting and Sewol ferry disaster issues. She was sentenced to more than two decades in prison, but recently received a presidential pardon on compassionate grounds.