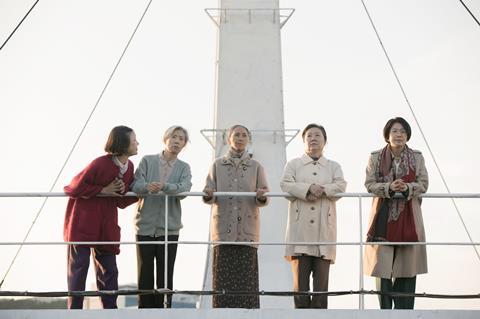 South Korean sales company Contents Panda has closed several deals on Min Kyu-dong's Herstory, including the sale of North American rights to Well Go USA.
The film has also gone to Hong Kong (Edko Films), Australia and New Zealand (Cine Asia), Taiwan (Cai Chang International) and Singapore and Malaysia (MM2 Entertainment).
Starring veteran actresses Kim Hee-ae and Kim Hae-sook, the film is based on the true story of how a group of women in Busan in the 1990s fought for six years to bring the controversial issue of WWII Japanese military sexual slavery to trial in Shimonoseki, where the court eventually ruled against Japan, in favour of three "comfort women".
Mick Robbins, CEO of Cine Asia, called the film "powerful, inspirational and memorable. A film that will surely resonate in today's #metoo conversations."
The film will open in theatres in Taiwan, Singapore, Australia and New Zealand next month.
Ng Say Yong, chief content officer at MM2 Entertainment, said: "Herstory is definitely one of the must-see films from South Korea this year."
Bryan Chih-Kuan Hsu, manager at Cai Chang International, said: "A shocking historical event brings out a touching story of a group of women."