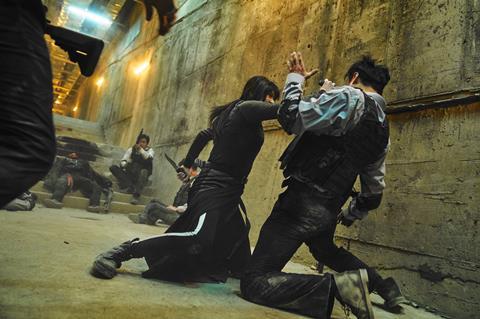 South Korean sales company Finecut has picked up international sales rights to New World director Park Hoon-jung's latest film The Witch: Part 1. The Subversion.
The company previously handled Park's crime drama V.I.P. (2017) and action noir New World (2013). The films respectively clocked up $9.8m and $31.2m at the local box office, according to the Korean Film Council (KOFIC), in addition to selling strongly worldwide.
The Witch: Part 1. The Subversion stars up-and-coming actress Kim Da-mi, who Finecut say, "landed the main role of the young heroine following a highly selective audition process."
She is joined by Cho Min-soo (Pieta), Park Hee-soon (The Age Of Shadows, V.I.P.) and Choi Woo-shik (Train To Busan).
The revenge mystery thriller with supernatural elements revolves around a school-girl-turned-reality-TV-star, who escaped a government facility as a young girl, but remembers nothing of her past.
Warner Bros Pictures is the main investor in the film, with Warner Bros Korea as the local distributor. The film is scheduled for a wide release on June 27.
The Witch: Part 1. The Subversion is due to make its international premiere at the Fantasia International Film Festival in competition.
The film is produced by Gold Moon Film, Park's own production company, and co-produced by peppermint&company, Inc.