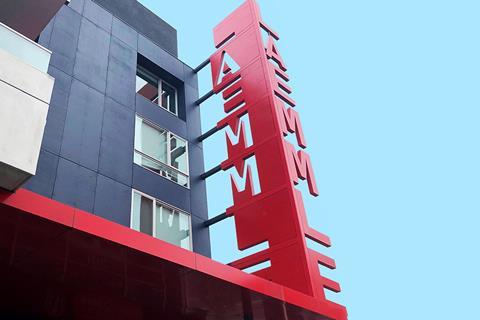 California-based Laemmle Theatres will reopen an initial wave of six cinemas on April 9 as authorities lower the Covid-19 risk assessment.
The exhibitor said on Friday (March 26) it was rehiring longtime general managers, training new and returning staff members on protocols and conducting maintenance and repair work after a year of closure.
The six of the chain's eight sites planned to reopen on April 9 are in Los Angeles, North Hollywood, Santa Monica, Pasadena, Claremont, and the new seven-screen Laemmle Newhall in Santa Clarita that completed construction last summer.
The exhibitor plans to reopen its Glendale cinema in May and possibly the Town Center in Encino prior to that.
All sites will comply with CinemaSafe protocols developed by the National Association of Theatre Operators and they include enhanced ventilation systems, reserved seating to ensure physical distancing, plexiglass barriers, hydrogen peroxide fogger machines, hand sanitising stations, personal protective equipment, and contact-free transaction points.
Laemmle Theatres will continue offering films virtually.
"It's been a tough year on so many fronts," said company president Greg Laemmle. "If you had asked me in March of 2020 whether we could survive being closed for over a year, I would probably say that it would not be possible. And yet, here we are.
"We've received some support from the government via the PPP programme, and we hope to receive more when the SBA finally opens up for applications under the Shuttered Venue Operating Grant programme. Call it a leap of faith that we are moving ahead even without the full knowledge of how it will all work out."