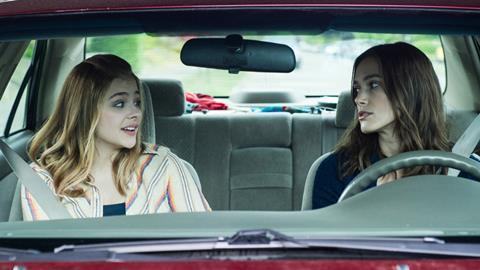 Lynn Shelton's Laggies, starring Keira Knightly and Chloe Grace Moretz, is to be retitled Say When for its UK release.
Say When, being released in the US under its original title Laggies, is set to open across the UK through Icon Film Distribution on Oct 10.
Directed by Lynn Shelton, the film received its world premiere at the Sundance Film Festival in January.
Keira Knightly stars as Megan, whose refuses to grow up while her friends are settling down. After her boyfriend proposes to her, she hides out with her new friend, high school student Annika (Chloe Grace Moretz). Megan realises she needs to grow up after becoming attracted to Annika's father (Sam Rockwell).