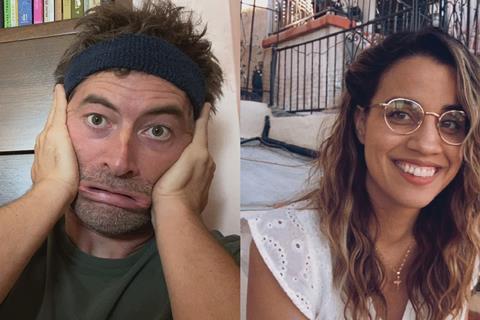 Natalie Morales' Language Lessons will open the 31st annual Inside Out Toronto 2SLGBTQ+ Film Festival running entirely online from May 27-June 6.
The festival will showcase 143 films including 33 feature films and five episodic series, as well as the fifth edition of the annual 2SLGBTQ+ Film Finance Forum.
Closing the festival will be the Charli XCX documentary Alone Together – a SXSW selection like the opening film, which premiered in Berlin. Both films will stream live in the evening.
For all films in Premieres, the films will be available at a specific indicated date and time, and will be available to ticket and passholders on demand afterwards.
The entire Spotlight On Canada section of the festival will also be available for free to audiences in Ontario through the festival's platform, sponsored by CBC.
Narrative highlights include Sundance audience award winner Ma Belle, Ma Beauty; Potato Dreams Of America; See You Then; Dawn, Her Dad & The Tractor.
Among the documentary highlights are Yes I Am - The Ric Weiland Story; Fanny: The Right To Rock; and Drag Invasion.
Newly appointed executive director Lauren Howes said, "United, we come together-apart for Inside Out's Covid Edition 2.0 Having pulled off the 30th anniversary Covid Edition in October 2020, our team has worked tirelessly to bring us a stellar festival line-up and return to our sweet spot on the May calendar."