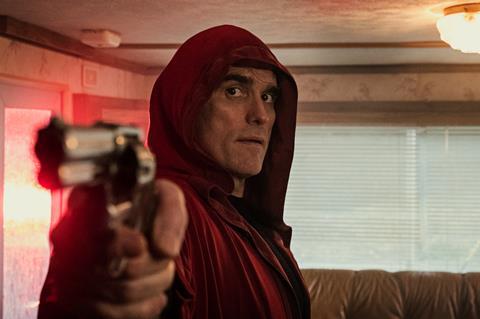 Golem has acquired rights for Spain to Lars von Trier's The House That Jack Built from TrustNordisk. The Spanish distributor has a long history with von Trier, releasing the Danish director's previous films Nymphomaniac, Melancholia, AntiChrist, Dogville, Manderlay, The Idiots and Dancer In The Dark.
In the hotly anticipated The House That Jack Built, Matt Dillon stars as a serial killer trying to commit the perfect murder over a decade.
TrustNordisk's senior sales manager Nicolai Korsgaard negotiated the deal with Golem's CEO Otilio Garcia and acquisitions manager Marta Artica, who said: "We are delighted to release Lars Von Trier's 10th film in Spain. We really hope it to be a big success."
TrustNordisk has already sold the film to a number of other territories, including the US (IFC), UK and Ireland (Curzon Artificial Eye), Germany and Austria (Telemünchen), France (Films Du Losange), Latin America (California), Benelux (September), Greece (Seven), Portugal (Leopardo), Israel (Shani), Middle East (Falcon), China (DD Dream), Hong Kong (Sundream), South Korea (Atnine Film), Russia/CIS (Russian World Vision), Poland (Gutek), Hungary (Vertigo Media), Taiwan (Moviecloud), former Yugoslavia (Cinemania), Czech Republic (Aero), Bulgaria (Euro Films), Romania (Independenta Film 97) and Baltic States (Estin Film). Nordisk will handle Nordic distribution.
The film has its world premiere here in an out of Competition slot on May 14.