EXCLUSIVE: Sales outfit boards Siete Cabezas and Killing Jesus.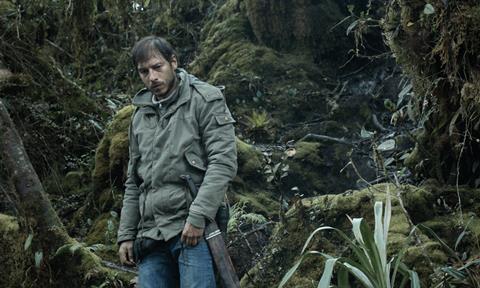 Spanish sales outfit Latido Films is strengthening its links with Latin American cinema at every market, and Cannes is no exception. The Madrid-based company has scored two key Latin American deals at the start of the Marché, boarding international sales for Siete Cabezas (pictured) by El Paramo director Jaime Osorio Marquez and Killing Jesus, the debut feature of Laura Mora.
They are two of the most anticipated Colombian films of the year. With Ciro Guerra's Embrace Of The Serpent winning the Directors' Fortnight prize in 2015 and Cesar Augusto Acevedo's Land And Shade winning the Camera d'Or that same year, Cannes has been a strong launchpad for the country's films in recent years.
Diana Bustamante, who produced Land And Shade and is on the Critics' Week jury this year, is a driving force in the new wave of Latin American cinema. She has teamed up with Dynamo, the producer of Netflix-backed TV series Narcos, to produce Siete Cabezas. The film is a psychological thriller about two biologists sent to a natural park to investigate the mysterious death of the creatures in it.
Bustamante described the film as "an intense and intimate story about the darkness of the soul".
Killing Jesus is a co-production between 64A Films and AZ Films. The dramatic thriller revolves around a young Colombian student who accidentally crosses paths with her father's assassin and is forced to define the limits of her own humanity.
Latido has also secured a deal to sell Mexican film Help Me Make It Through The Night, directed by Jose Ramon Chavez Delgado and winner of the audience award in Guadalajara. The company's line-up in Cannes also includes Memories From The Cell, by Uruguayan director Alvaro Brechner, currently in production.