The Lego Movie smashes competitors in this week's UK movie buzz chart.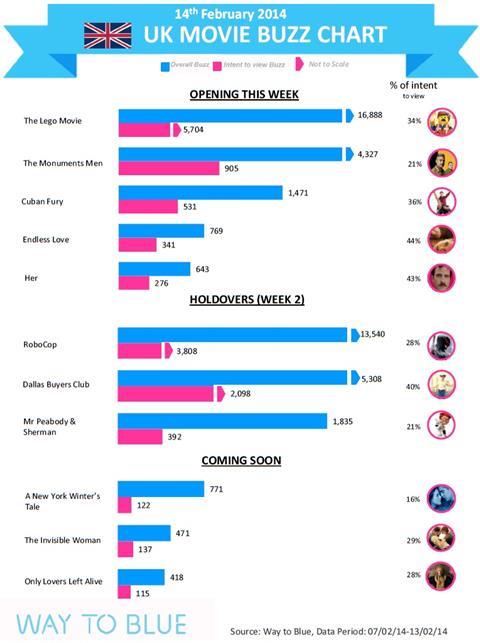 The animated feature generated four times as much buzz on social media as George Clooney's The Monuments Men, both of which open in the UK this week.
Nick Frost's dance comedy Cuban Fury ranked third.
Robocop remains of major interest to social media users on its second week of release as does Matthew McConaughey awards contender Dallas Buyers Club.
For an explanation of the Way to Blue chart and its methodology, which tracks 'overall buzz' and important 'intent to view' buzz, click here.
To view the chart in pdf format click here.