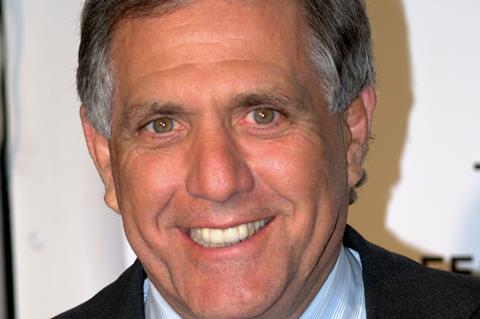 Nearly six months after leaving CBS amid allegations of sexual misconduct, Les Moonves appears to have formed a new Los Angeles-based company to work in film and TV production and streaming.
According to registration documents filed with the California Secretary of State last November but only brought to light on Friday (February 8) by The New York Times, Leslie R Moonves is manager of Moonrise Unlimited, a limited liability company operating in "entertainment services" with an address in Century City, the Los Angeles legal and financial hub that also houses the 20th Century Fox studio and the CAA headquarters.
Registered at the same address, but without a manager or CEO listed, were film and TV production company Moonrise Productions and Moonrise Technologies, described as being in "streaming services and distribution."
Though nothing else is known about the venture, according to the Times Moon Rise Unlimited is operating from an office in a skyscraper on Sunset Boulevard in West Hollywood. And the paper said Moonves' exit agreement with CBS stipulated the media giant must cover the cost of office services for its chairman, president and CEO for at least a year after he leaves the company.
CBS declined to comment to the Times and a spokesman for Moonves would only confirm to the paper that the former media conglomerate chief had an office in the Sunset Boulevard building.
Moonves is currently in dispute with CBS over a $120m severance payment that was in his contract with the company. In December, the CBS board said Moonves would not get the payment because an investigation had uncovered grounds to terminate him "for cause."
Moonves' lawyer claimed the board's conclusions were "foreordained and are without merit."
Moonves stepped down from his CBS post last September, two months after the publication of allegations of sexual misconduct were reported by journalist Ronan Farrow in the New Yorker.
Moonves has denied all the allegations of misconduct and of non-consensual sexual relations.