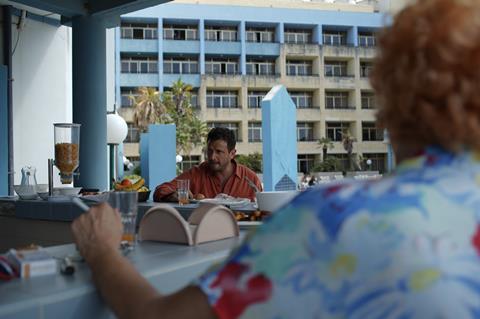 LevelK has boarded international sales for Axel Petersén's Shame On Dry Land.
The drama is set against the world of online gamblers who fled Sweden for Malta. An exiled conman goes to a lavish wedding, seeking redemption but derailing on a wild goose chase of lies, deceit and murder.
The writer/director calls it "a redemption drama stuck inside a Mediterranean Noir".
The cast includes Joel Spira (Easy Money), Christopher Wagelin (Gentlemen & Gangsters) and Julia Sporre (The Square).
Sigrid Helleday produces for Fedra, reuniting with the director after The Real Estate, which premiered at the 2018 Berlinale. Co-producers are Pellikola, Sveriges Television, Film Stockholm and Strictly Post Production Stockholm.
Backing comes from the Swedish Film Institute. Swedish Television, Film Stockholm, Strictly Post Production Stockholm, LevelK, Pellikola, Screen Malta and Malta Film Commission.
TriArt Film plans to launch the film in Sweden in 2023.
Petersén's past films also include Avalon, which played at Toronto 2011.