EXCLUSIVE: Film produced by Belgium's Bulletproof Cupid will screen at TIFF Kids.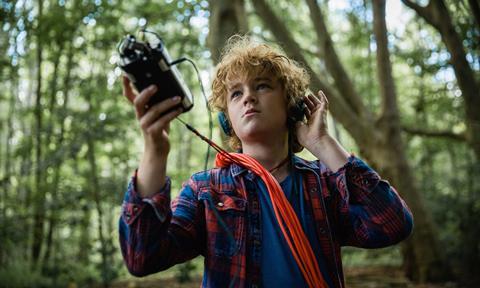 LevelK has boarded international sales on Meikeminne Clinckspoor's family film Cloudboy.
Jekino will release in Belgium on April 5 and the film will have its international premiere at TIFF Kids in Toronto (April 7-23).
Cloudboy is set in Belgium and Sweden, about 12-year old Belgian boy Niilas, who is sent to stay with his mother in Swedish Lapland, amongst the reindeer-herding Sami people. At first he wants to go back home to his familiar city life, but when a reindeer goes missing he finds himself on a magical adventure in Lapland.
Katleen Goossens produces for Belgium's Bulletproof Cupid in co-production with Sabine Veenendaal of Submarine Film in the Netherlands and Olle Wirenhed of Götafilm International in Sweden.
The film, budgeted at $1.7m (€1.6m), was financed by The Flemish Audiovisual Fund, The Tax Shelter of the Belgian Government, Filmpool Nord, Filmcamp, The Netherlands Film Fund, The Netherlands Film Production Incentive and Creative Europe.
Cloudboy was pitched as a work in progress at Flanders Image's inaugural NEXT event in Ghent in October 2016, where it won the work in progress prize judged by an international jury.
Clinckspoor, who makes her feature debut, said; "Cloudboy was created out of the desire to make qualitative and layered cinema for children, to narrate a story for children that rooted in the film culture trend that has been set by Astrid Lindgren in the seventies, in which play, imagination and nature play a pivotal role."
Her past children's shorts include The Wishing Tree and Ki.