Denmark-based LevelK has boarded sales on Gabriela Pichler's Amateurs ahead of its world premiere as opening night at the Goteborg Film Festival.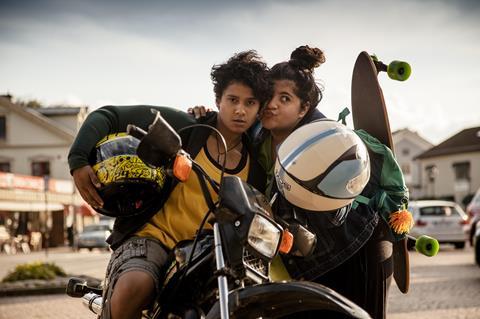 In Goteborg, the film is in the festival's Nordic Competition, and it will also screen at the International Film Festival Rotterdam as one of the IFFR Live selections.
LevelK will be selling the film at Berlin's European Film Market, where it will host a closed screening for buyers.
Pichler previously directed 2012 festival hit Eat Sleep Die.
Amateurs is set in the Swedish provincial town of Lafors, where the economy is on the decline. When the local council tries to attract a big German supermarket to give the town a fresh start, young people are asked to make promotional videos about Lafors, with unexpected results.
Pichler explains, "If just one video clip would define your whole town, which clip would it be? I'm interested in letting this story unfold seemingly as a storm in a glass of water. A sneeze in microcosmos. With humor and subversive twist, a bit of satire with a heart – and a raised fist. Amateurs is a tribute to all of the rebels in our small towns, to the excluded and the unsellable. Your time is now."
TriArt will release in Sweden in March.
Zahraa Aldoujaili, Yara Aliadotter and Fredrik Dahl lead the cast. Anna-Maria Kantarius produces for Garagefilm. Pichler wrote the film with Jonas Hassen Khemiri.
Financieres are the Swedish Film Institute, Film i Väst, SVT, Lindholmen Science Park Media Arena and Göteborgs Stad and C More Entertainment.