EXCLUSIVE: LevelK boards pair of Berlin world premieres.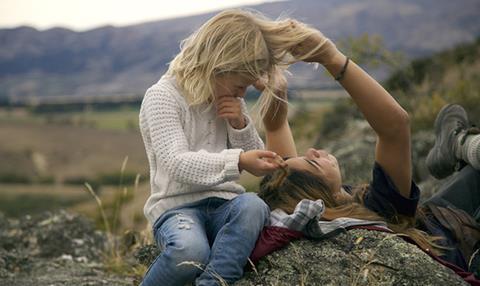 LevelK has boarded sales for two films having world premieres in Berlinale's Generation selection: The Inland Road [pictured] and Oskar's America.
The Inland Road (Generation 14plus), the debut feature from New Zealand writer/director Jackie van Beek, is a coming-of-age drama about a 16-year-old Maori runaway who develops a surprising bond with a family she meets after a fatal car accident.
Aaron Watson produces for Sabertooth Films. The cast features Gloria Popata, Chelsie Preston-Crayford, David Elliot, Jodie Hillock and Georgina Spillane.
"What I most hope to express through this film is the great capacity we have as human beings for love, kindness and forgiveness," the director said.
Van Beek is also an actress who is best known for What We Do In The Shadows; her short Go The Dogs played at the 2011 Berlinale.
Torfinn Iversen's Norwegian-Swedish family film Oskar's America (Generation Kplus) is about a 10-year-old Norwegian boy who hatches a plan with his pony to join his mother in America. The debut feature expands on the characters from Iversen's 2012 Generation 14plus short Levi's Horse.
Iversen said: "The goal was to arrive at a story marked by both gloom, humour and suspense, and a story which takes children seriously."
Mona Steffensen produces for Original Film, in co-production with Bob Films Sweden. The cast features Odin Eikre, Jorgen Langhelle and Marie Blokhus.