EXCLUSIVE: US outfit is touting thriller Spacewalk and romance About Love.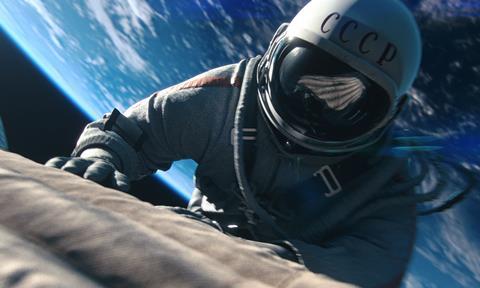 Lexica Films, the foreign language label that Covert Media launched late last year, will be in Cannes tempting buyers on Russian titles Spacewalk and About Love.
Genre master Timur Bekmambetov produced Spacewalk, Bazelevs' adventure thriller about the Cold War space race that is nearing $10m in Russia since it opened in April through Fox.
Dmitry Kiselyov directed the film, which screens in the market and centres on a hot-headed test pilot and a war veteran who must work together to complete the first the first spacewalk mission above earth.
Konstantin Khabenski and Evgeny Mironov star and Yuri Korotkov co-wrote the screenplay with Sergey Kaluzhanov, Irina Pivovarova, Dmitry Pinchukov, and Oleg Pogodin. Mironov also produces.
"Spacewalk is a project that is dear to my heart," Bekmambetov said. "When we were shooting it, we worked closely with Alexey Leonov, the Soviet astronaut who was the first to walk in space.
"His story is so fascinating and has so many beautiful visual elements in it that it had to be told in the form a feature film. The film is already showing great success in its domestic release in Russia and we know the international markets will love it as well."
Covert Media's president of international Liz Kim Schwan announced the additions on Wednesday and said: "We are thrilled to be working with Timur and his team at Bazelevs on this extraordinary film about an historic moment involving national heroes.
"We were riveted by this true story of bravery, courage, and perseverance playing out on this interstellar stage and are proud to help bring it to audiences worldwide."
The Lexica slate includes St. Petersburg-set romance About Love, which follows an unhappily married woman who falls for a charming married man.
Vladimir Bortko directed from a screenplay he co-wrote with Valery Mnatsakanov, and the cast features Anna Chipovskaya, Dmitriy Pevtsov and Mariya Mironova from Night Watch. Nataliya Bortko produces.
Since Lexica launched before Toronto it has boarded Earthquake starring Cannes best actor winner Konstantin Lavronenko, and fantasy thriller The Night Watchmen.