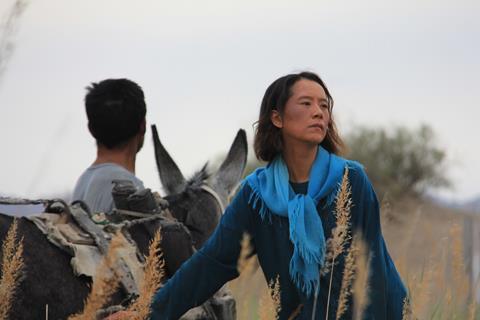 ARP has won a bidding war for the French rights to Chinese director, Li Ruijun's Berlin competition tiitle Return To Dust from Berlin-based m-appeal.
Return To Dust is about two vulnerable characters in rural China pushed into an arranged marriage.
M-Appeal CEO Maren Kroymann said it went witht ARP because of its expertise with Chinese films."[ARP] is a great French distributor with a really important market position and a real passion for cinema. They can make auteur films exist on the market and become big."
Kroymann said M-Appeal has also received "offers from diverse territories…we have other deals in the making but it will take a bit more time."
The film was produced by Zhang Min and Li Yan through Hucheng No.7 Films. Coproducers include Qizi Films, Beijing J.Q. Spring Pictures, Dream Media, Aranya Pictures, ShangHai Shigu Film, and Han Zhou QinZiZai. The cast is led by Wu Renlin and Hai Qing.
"We were deeply moved by the simplicity, the poetry, the delicacy of this portrayal of a simple, real love, set in rural China," said ARP's Michèle Halberstadt. "The film is beautifully framed and shot. At ARP, we've been releasing Chinese films from Zhang Yimou, Wong Kar-wai and Wang Xiaoshuai. Li Ruijun is proof the new generation is as gifted as the previous ones."