The executive has been named special advisor, office of the CEO.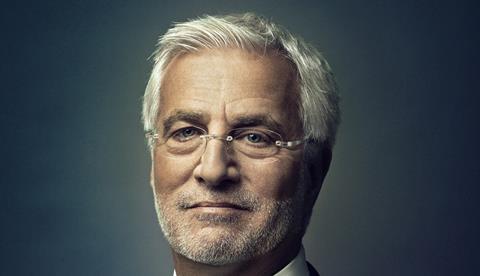 Rob Friedman has stepped down as co-chair of Lionsgate motio picture group.
The executive has been named special advisor, office of the CEO, the studio's CEO Jon Feltheimer said on Friday.
Friedman has served nearly five years at Lionsgate since it acquired Summit Entertainment and in that time has worked with Patrick Wachsberger to assemble a mighty slate, although the last year or so has seen a number of titles perform below expectations.
Motion picture group co-chair Wachsberger will remain in place and continues to also oversee the company's international sales operation.
The motion pictures group leadership team includes motion picture group co-president Erik Feig, Lionsgate co-COO Steve Beeks, chief brand officer and president of worldwide theatrical marketing Tim Palen, president of acquisitions and co-productions Jason Constantine and president of domestic theatrical distribution David Spitz.
While the international sales portion of the theatrical business has continued to be robust, Lionsgate has faltered at the North American box office following the end of the Hunger Games franchise.
The Divergent Series: Allegiant performed below expectations earlier this year and dipped well below the numbers of the previous two instalments, prompting talk that the 2017 finale Ascendant might debut on TV and inspire a small screen spin-off.
Lionsgate's immediate prospects at the North American box office are encouraging based on strong receptions at the Toronto International Film Festival for Deepwater Horizon, Blair Witch and La La Land, which premiered in Venice.
Mel Gibson's Hacksaw Ridge also debuted on the Lido and impressed critics. Like La La Land, it is shaping up to be strong awards season contender.
"Rob has played an integral role in leading the successful growth and diversification of our motion picture group over the past four years, and he has helped assemble one of the strongest and most exciting film slates in our history," said Feltheimer.
"We look forward to his continued guidance and counsel in navigating a fast-changing industry environment. In his capacity as my special advisor, he will be working closely with me on our OTT platforms, Atom Tickets partnership and other new ventures."
"Our current motion picture group leadership has the complementary skills and forward-looking vision to capitalise on opportunities in a dynamic global marketplace.
"They are the right team to continue to accelerate the momentum of our slate and to lead our film business to the next level of performance."
"I am excited by the opportunity to work closely with Jon, Michael Burns and the rest of the Lionsgate leadership team in helping to guide the overall strategic direction of the company," said Friedman.
"It has been a privilege to serve as co-chair of Lionsgate's motion picture group for the past four years, and I have been fortunate to work with a team of world-class executives in every facet of our film business."