Amazon Studios drama will open New York Film Festival.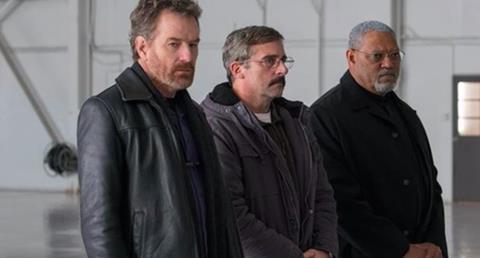 Lionsgate has moved up Richard Linklater's Last Flag Flying from November 17 to November 3.
The drama will open in limited release, by which time it will have received its world premiere as opening night of the 55th New York Film Festival (NYFF) on September 28.
Amazon Studios financed Last Flag Flying and FilmNation holds international sales rights.
Linklater's latest film stars Steve Carell, Bryan Cranston and Laurence Fishburne as three Vietnam-era Navy veterans who reunite to bury the son of Carell's character who has been killed in Iraq.
Carell, Cranston and Fishburne portray older versions of the characters played in Hal Ashby's 1973 drama The Last Detail by Randy Quaid, Jack Nicholson and the late Otis Young.
Amazon Studios films bookend the NYFF. Woody Allen's Wonder Wheel closes the event on October 14 and marks Amazon Studios' first foray into self-distribution on December 1.