Slate includes John Wick: Chapter Two, The Shack, upcoming Robin Hood.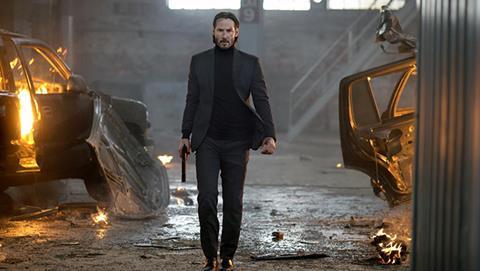 The companies announced on Thursday they have signed a long-term output agreement for Studiocanal to distribute Lionsgate's Summit films in Australia and New Zealand.
Studiocanal currently distributes Lionsgate and Summit Entertainment films in Germany and Lionsgate releases Studiocanal's film library in North America.
The new output agreement will encompass films from Lionsgate's Summit Entertainment label including John Wick: Chapter Two (pictured), The Shack and the upcoming Robin Hood starring Jamie Foxx and Taron Egerton.
Other titles include action thriller Granite Mountain featuring Josh Brolin, Jennifer Connelly, Miles Teller, Jeff Bridges and Taylor Kitsch, and the crime thriller Kin starring Jack Reynor, James Franco and Zoë Kravitz.
"We are delighted to extend our relationship with our partners at Studiocanal into another major territory," Lionsgate motion picture group chairman Patrick Wachsberger and international COO Andrew Kramer said.
"They are a savvy world-class distributor who has done a wonderful job with our films in Germany, and we are proud to bring to their highly regarded Australia/New Zealand team one of our most diverse and commercially exciting slates."
"We're thrilled to be working with Patrick, Andrew, Crystal and the rest of the Lionsgate team," Elizabeth Trotman, Studiocanal CEO for Australia and New Zealand, said.
"The Summit slate of films is a major force at the international box office, and we look forward to their deep and diverse pipeline of critically-acclaimed blockbusters for years to come."
Trotman negotiated the deal with Lionsgate executive vice-president of international sales Crystal Bourbeau.