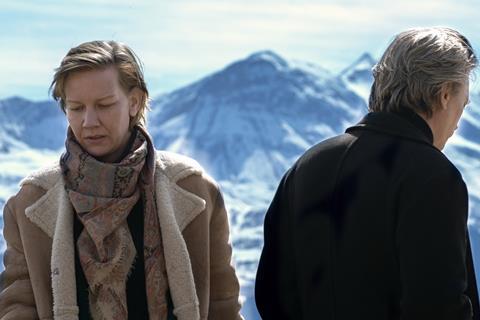 Lionsgate UK has acquired UK and Ireland distribution rights to Justine Triet's Cannes Palme d'Or winner Anatomy Of A Fall, from Picturehouse Entertainment.
Picturehouse initially picked up the title in May from French sales agent mk2 Films following its Cannes premiere.
Lionsgate plans a theatrical release for November 10, with the two companies collaborating on the campaign in terms of marketing strategy and materials.
Anatomy Of A Fall marks French filmmaker Triet's fourth feature, with previous credits including Cannes Competition title Sibyl. It is billed as a Hitchockian drama, and sees Sandra Hüller, who also stars in The Zone Of Interest, play a successful German writer on trial following her husband's mysterious death in the Alps. The cast also includes Swann Arlaud and musician/actress Jehnny Beth. Producers are Marie-Ange Luciani and David Thion.
Marie Claire Benson, Lionsgate UK executive vice president and head of the UK Motion Picture Group, said: "We're proud to be distributing this year's Palme d'Or winner, and to collaborate with Picturehouse on bringing Justine Triet's gripping murder mystery to UK cinema audiences later this year."
Clare Binns, managing director of Picturehouse, added: "We are so excited to be collaborating with Lionsgate on this remarkable film. There is huge anticipation for the film, and our partnership will allow us to maximise this incredible Palme d'Or winner."
Last year, Lionsgate also released Palme d'Or winner Triangle Of Sadness in the UK and Ireland, after Curzon had picked up the film initially at Cannes.