Lionsgate's Zygi Kamasa commits to making "independent British films at the forefront of cinema worldwide".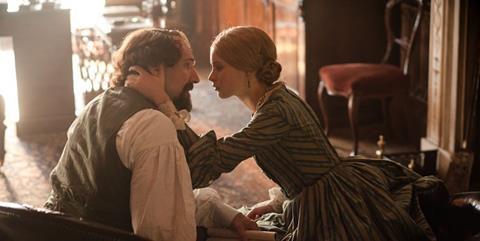 Lionsgate has pledged to finance and co-invest in up to 25 British independent films "with an increased production value" over the next four years.
The company has invested in and released more than 20 British features in the past three years with a combined production budget of more than $225m including Lasse Hallstrom's Salmon Fishing in the Yemen, starring Ewan McGregor and Emily Blunt; Ralph Fiennes' The Invisible Woman and Coriolanus; Mike Newell's Great Expectations; and Jon S Baird's Filth starring James McAvoy.
Lionsgate Europe CEO Zygi Kamasa, who recently signed a long-term deal to stay at the company, said of the move: "The UK is one of the most creatively exciting places in the world to be making movies right now and we want to help make independent British films be at the forefront of cinema worldwide."
British titles Lionsgate has released more recently include Alan Rickman's A Little Chaos, Steven Knight's Locke and James Kent's Testament of Youth.
For 2015/6 the company have added the recent Sundance title Brooklyn and the upcoming Matthew Vaughn produced and Dexter Fletcher directed Eddie the Eagle starring Taron Egerton and Hugh Jackman to their release schedule.
Recently announced The Limehouse Golem starring Alan Rickman and Douglas Booth and produced by Stephen Wooley will also be released in 2016 by Lionsgate UK.
Lionsgate UK recently expanded its distribution slate to include Summit as well as Lionsgate releases (for Summit titles produced after July 2015).
Lionsgate has also relocated its international sales and distribution headquarters to London.
Lionsgate UK has achieved more than 150 top ten box office hits in the territory, including the first three instalments of The Hunger Games franchise.