EXCLUSIVE: Lionsgate UK COO leaves indie-major, looks to partner with Red Bus Group.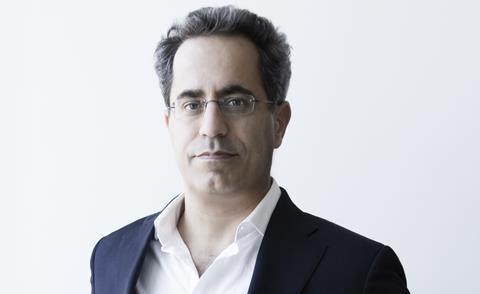 In a surprise move, Lionsgate UK and long-time company COO Guy Avshalom have parted ways.
Industry veteran Avshalom was instrumental in the strategic, corporate and business transactions at the UK division of the indie-major, which he joined in 2005 after the mini-studio acquired Redbus Film Distribution.
Avshalom, an executive producer on The Expendables 3, Filth and Olympus Has Fallen, also played a key role in inking distribution deals with the likes of Netflix, BSkyB and iTunes.
The London-based veteran is now understood to be lining up a return to Red Bus through a joint media venture with Red Bus Group, the investment firm that came into existence as an offshoot of Redbus Film Distribution.
Lionsgate confirmed the departure in a statement to ScreenDaily.
Steve Beeks, co-chief operating officer and motion picture group president, said: "Since we acquired Redbus Film Distributors in 2005, Guy has played a key role in the growth of Lionsgate UK into a successful, diversified and profitable company with a strong distribution business and an important film brand.
"I would like to thank him for his hard work and professionalism, and we wish him the best of success in all his future endeavors."
'Extraordinary experience'
In a separate statement to ScreenDaily, Avshalom said: "My years at Lionsgate UK have been an extraordinary experience and I'm immensely proud to be leaving them in such excellent shape for the future.
"The industry is evolving and changing at such a speed and that is why I am so excited about this new venture and so happy to be back in business with a visionary like Simon [Franks]."
Avshalom's former colleague Simon Franks, chairman and founder of Redbus Group, added: "I am delighted that Guy has chosen Redbus as his partner. Guy was an instrumental member of the team prior to him joining Lionsgate, and it is great to be back in business with such a talented deal-maker."
Under CEO Zygi Kamasa and Avshalom's stewardship, Lionsgate UK has grown to become one of Europe's leading independent distributors, generating more than 150 UK top ten box office hits and backing a string of UK titles including Alan Rickman's A Little Chaos, Steven Knight's Locke and James Kent's Testament of Youth.
Earlier this week, the company announced its continued support for UK film, with plans to back 25 films in the next four years.
The company recently expanded its distribution slate to include Summit as well as Lionsgate releases (for Summit titles produced after July 2015) and last year relocated its international sales and distribution headquarters to London.