Seventh edition of Locarno's showcase of works in progress dedicated to films from the three Baltic states.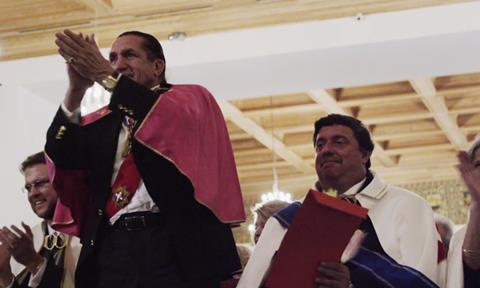 Lithuanian filmmaker Vytautas Puidokas' El Padre Medico was the big winner at this year's first look awards at the Locarno Festival (Aug 2-12), picking up Kaiju Cinema D/ffusion's $5899.93 (€5,000) award for the production of key art design as well as $3539 (€3,000) worth of DCPs and international promotional measures offered by Baltic View and Noir Lumiere.
The co-production between Lithuania's Ironcat and Dansu Films with Brazilian production house Lente Viva Films tells the story of A. F. Bendoraitis who lived in the Amazonian jungle in the early 1960s under the false identity of a European missionary, philanthropist and doctor.
The Le Film Francais award of $6,492 (€5,500) worth of advertising went to the Estonian first feature The Little Comrade by Moonika Siimets, produced by Amrion's Riina Sildos "for its great storytelling, international appeal, the great performance and historical reconstruction."
Meanwhile, the main prize of $76,729 (€65,000) in postproduction services sponsored by Bucharest's Cinelab went to another Estonian first feature, Portugal by Lauri Lagle and produced by Allfilm.
The seventh edition of Locarno's showcase of works in progress was dedicated this year to films from the three Baltic states.
One million Francs for Swiss women filmmakers
The Suissimage Foundation's cultural fund has launched a new competition for Swiss women filmmakers or women filmmakers resident in Switzerland working on fiction, animated or documentary films to address the gender imbalance in the Swiss film industry regarding the size of production budgets and access to funding.
Prize-money totalling $1.02m (CHF 1m) will be awarded at a ceremony at next year's Locarno Festival to between one and three feature-length films to help them close their financing and go into production.