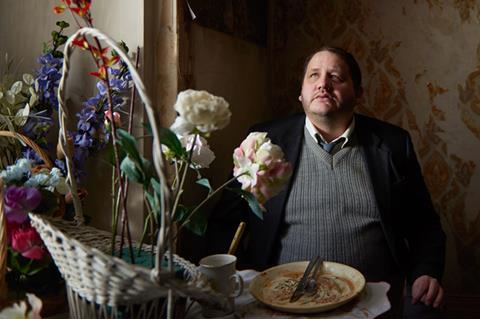 The line-up for Carlo Chatrian's last outing as the artistic director of the Locarno Festival (Aug 1-11) in Switzerland includes the world premieres of Swiss filmmaker Bettina Oberli's Le Vent Tourne and German director Sandra Nettelbeck's tragicomedy Was Uns Nicht Umbringt.
Both will screen as part of the non-competitive Piazza Grande open-air programme.
Scroll down for full line-up
Further Piazza Grande films include Spike Lee's BlacKkKlansman, actor-director Ethan Hawke's Blaze, Aneesh Chaganty's debut feature Searching, and the late Filipino filmmaker Lino Brocka's Maynila Sa Mga Kuko Ng Liwanag.
Chatrian emphasised the number of feature debuts throughout the festival this year. "Locarno has always paid attention to young voices in cinema and there is a particularly strong representation this year on the Piazza Grande and in the International Competition," he said.
"We have 22 debuts this year and it's quite unusual to have two of them [as world premieres] on the Piazza Grande. One is an animated film Ruben Grant – Collector by Milorad Krstic, an artist who has been previously working in short films. The other is French director David Roux's L'Ordre des Medecins with Marthe Keller and Jérémie Renier. It is a striking story about a mother and son relationship."
The International Competition will showcase a raft of world premieres including Hong Sangsoo's Gangyun Hotel (Hotel By The River), Abbas Fahdel's Yara, Radu Muntean's Alice T, Dominga Sotomayor's Tarde Para Morir Joven, and the feature debut UK artist Richard Billingham, Ray And Liz.
"[Ray And Liz] is based on a photo series of his mother and father," Chatrian explained. "On the one hand, it is a sad story about the conditions his parents lived in, but, at the same time, the film is filled with humour."
Sibel, the feature debut by directing duo Çagla Zencirci and Guillaume Giovanetti, is also screening in the International Competition.
"[Sibel] is a portrait of woman who can't speak and can only communicate with other people in her community or family by whistling," Chatrian said. "It's a kind of love story, but, more than that, a story of rebellion, of being free as a woman. That's very important especially with the current situation in Turkey."
Looking to the debuts in Filmmakers of the Present, Chatrian highlighted two titles: Matthieu Bareyre's documentary L'Epoque which was filmed on the streets of Paris. "It's a film about the freedom of expression and one that mixes urban life with poetry," said Chatrian.
He also pointed to South African filmmaker Joshua Magor's Siyabonga about a young man's desire to become an actor. "It is a mix of documentary and fiction about the wonderful landscapes of South Africa as well as showing the poverty there."
The Filmmakers of the Present competition section will also feature All Good by Berlin film student Eva Trobisch whose graduation film won three prizes at the Munich Film Festival last week.
Awards
Actor-writer-director Ethan Hawke will receive the festival's Excellence award. Blaze, his fourth film as director, about the controversial country singer-songwriter Blaze Foley, is screening on the Piazza Grande. Additionally US filmmaker and graphic designer Kyle Cooper is to be honoured with the Vision Award Ticinomoda and an open-air screening of David Fincher's Se7en.
The presentation of the Honorary Leopard to the French director Bruno Dumont will be marked with a first in the festival's history with the world premiere of his mini-series Coincoin Et Les Z'inhumains screened on the Piazza after the award ceremony.
The Piazza will also provide the backdrop for a screening of Liberty, the 1929 short comedy film starring Laurel and Hardy as escaped convicts, directed by the triple Oscar winner Leo McCarey who is the subject of this year's Retrospective.
The festival will open with the Piazza Grande screening of Vianney Lebasque's Les Beaux Esprits and close with Benoît Delépine and Gustave Kerverne's I Feel Good.
Full line-up
Piazza Grande
Birds Of Passage by Cristina Gallego and Ciro Guerra
BlacKkKlansman by Spike Lee
Blaze by Ethan Hawke
Coincoin et les z'Inhumains by Bruno Dumont (world premiere)
I Feel Good by Benoît Delépine, Gustave Kerverne
Les Beaux Esprits by Vianney Lebasque (world premiere)
Le Vent Tourne by Bettina Oberli (world premiere)
Liberty by Leo McCarey
L'Ospite by Duccio Chiarini (world premiere)
L'Ordre des Médecins by David Roux (world premiere)
Maynila Sa Mga Kuko Ng Liwanag by Lino Brocka
Ruben Brandt – Collector by Milorad Krstic (world premiere)
Se7en by David Fincher
Searching by Aneesh Chaganty
The Equalizer 2 by Antoine Fuqua
Un Nemico Che Ti Vuole Bene by Denis Rabaglia (world premiere)
Was Uns Nicht Umbringt by Sandra Nettelbeck (world premiere)
International Competition
A Family Tour by Liang Ying (world premiere)
A Land Imagined by Siew Hua Yeo (world premiere)
Alice T. by Radu Muntean (world premiere)
Diane by Kent Jones
Genèse by Philippe Lesage (world premiere)
Glaubenberg by Thomas Imbach (world premiere)
Gangyun Hotel (Hotel By The River) by Hong Sangsoo (world premiere)
La Flor by Mariano Llinás
M by Yolande Zauberman (world premiere)
Menocchio by Alberto Fasulo (world premiere)
Ray and Liz by Richard Billingham (world premiere)
Sibel by Çagla Zencirci and Guillaume Giovanetti (world premiere)
Tarde Para Morir Joven by Dominga Sotomayor (world premiere)
Wintermärchen by Jan Bonny (world premiere)
Yara by Abbas Fahdel (world premiere)
Filmmakers of the Present Competition
All Good by Eva Trobisch
Ceux Qui Travaillent by Antoine Russbach (world premiere)
Chaos by Sara Fattahi (world premiere)
Closing Time by Nicole Vögele (world premiere)
Familia Sumergida by Maria Alché (world premiere)
Fausto by Andrea Bussmann (world premiere)
L'Epoque by Matthieu Bareyre (world premiere)
Likemeback by Leonardo Guerra Serágnoli (world premiere)
Siyabonga by Joshua Magor (world premiere)
Sophia Antipolis by Virgil Vernier (world premiere)
Suburban Birds by Sheng Qiu
Tegnap (Hier) by Bälint Kenyeres (world premiere)
Temporada by André Novais Oliveira (world premiere)
The Dive by Yona Rozenkier
Trote by Xacio Baño (world premiere)