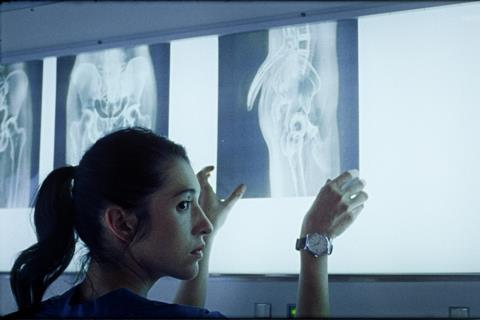 Oscilloscope has acquired North American rights to Ann Oren's Piaffe, which debuted in Locarno this summer and is currently playing in the Zabaltegi-Tabakalera competition at San Sebastian.
The company is planning a theatrical release in 2023; Rediance represents world sales on the title.
Piaffe is Oren's fiction feature debut. It follows a woman who develops an obsession with foleying the perfect sound for a commercial featuring a horse.
The German- and English-language title was produced by Kristof Gerega, Sophie Ahrens and Fabian Altenried of Schuldenberg Films.
Oscilloscope head of acquisitions Aaron Katz said Oren "has created a mesmerising world full of flora, fauna, and fantasy, capturing human emotion and desire in a beautifully palpable way."
Piaffe won an award from the young persons' jury in Locarno's international competition.
Filmmaker and visual artist Oren has previously directed mid-length documentaries including 2017's The World Is Mine, which debuted at Poland's New Horizons Film Festival.