Speaking at Locarno, Switzerland's Interior Minister has talked up the country's recent efforts to compete more on the international stage.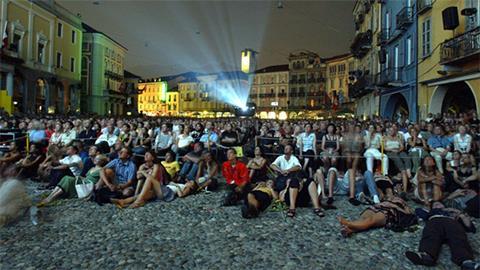 Switzerland's Interior Minister Alain Berset has announced plans to make Swiss cinema more competitive in the international arena.
Speaking at this week's Locarno Film Festival (Aug 3-13), Berset noted that Switzerland's Interior Ministry issued a new regulation last month to promote the international presence of Swiss film-making to complement the MEDIA compensatory measures.
A budget of $2.9m (CHF2.8m) is made available by the Federal Office of Culture for the distribution of Swiss and Swiss-international co-productions outside of Switzerland, the participation of Swiss film-makers and their films at film festivals, markets and award ceremonies, as well as training of Swiss filmmakers.
Berset said that further measures will "support the visibility of Swiss films, improve their access to the international market and position Switzerland as a shooting location."
Cash rebate
Moreover, he pointed out that the recently introduced Film Investment Refund Switzerland (PICS) initiative will encourage more co-production activity with Switzerland and an increase of film shoots based in the territory.
Launched at the beginning of July with an overall budget of $3.1m (CHF3m) for 2016, the PICS support will amount to 20% of eligible film production expenses generated in Switzerland, with a maximum contribution of $620,000 (CHF600,000) for a single project in 2016.
Swiss to back slate funding
Meanwhile, a revision of the MEDIA compensatory measures, which runs parallel with the EU's Creative Europe MEDIA sub-programme until the end of 2020, will now include support for slate funding in addition to the existing categories promoting market access, selective and automatic distribution, and theatrical exhibition, among others.
According to the Interior Ministry's regulation, funding can be granted to slates of between 3-5 projects submitted by independent Swiss production companies, with a maximum of $226,000 (CHF220,000) for each slate.
As part of a funded slate, an animation project will be able to receive up to $68,000 (CHF66,000), creative documentaries $28,200 (CHF27,500), and fiction films with budgets up to $1.69m (CHF1.65m) can receive $34,000 (CHF 33,000), while fiction feature films with budgets over $1.69m (CHF1.65m) can be allocated up to $57,000 (CHF55,500).
MEDIA Desk Suisse, which is celebrating its 10th anniversary of operations this year, confirmed to Screen that $5.13m (CHF5m) is being made available by central government in Berne for the compensatory measures this year.
Casting platform backs new international screen acting workshop
The European multi-lingual casting platform CASTFORWARD/e-TALENTA is joining forces with Switzerland's FOCAL Foundation and the EFP's European Shooting Stars network to support a new International Screen Acting Workshop, held over seven weeks during this autumn at the Baden-Württemberg Film Academy in Ludwigsburg.
Speaking to Screen during this week's Locarno Film Festival, director-producer Christian Wagner, the architect of this venture, explained that the workshop will provide 12 up-and-coming European actors with a chance to develop their acting craft and fluency in the English language.
The participants will work closely with experienced actors, acting agents, casting directors, acting coaches and directors on such issues as marketing, casting, networking, as well as the globalisation of the film industry and gather practical experience of acting in front of the camera.
Wagner said that he already has the Polish DoP Slawomir Idziak (Harry Potter And The Order of the Phoenix) committed as one of the mentors to join him for this practical component of the workshop.
The new initiative is in response to the increasing number of international, English-language productions, such as Oliver Stone's Snowden, the historical drama series The Last Kingdom or the fifth season of Homeland, which are attracted by tax incentives and soft money to shoot at locations in Europe and have hired local acting talent for the supporting cast roles.
Another venture supported by the European Shooting Stars, the European Casting Director Award, will be presented for the first time in Locarno on Sunday evening (Aug 7).