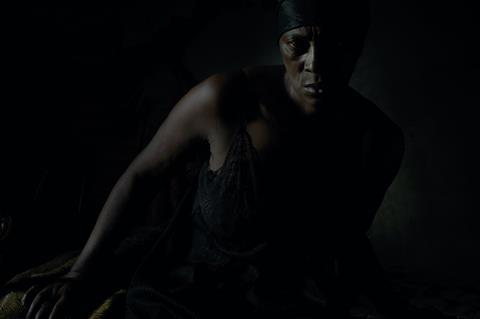 Grasshopper Film has acquired US rights to former Locarno-best director winner Pedro Costa's Portuguese drama Vitalina Varela ahead of its world premiere at the upcoming edition of the Swiss festival later this week.
The new feature from the director of Horse Money, Colossal Youth and Casa De Lava – all of which Grasshopper founder and president Ryan Krivoshey has distributed in his career – will go on to screen at other festivals throughout autumn, and will open in theatres in early 2020.
Vitalina Varela tells of the eponymous 55-year old Cape Verdean who arrives in Lisbon three days after her husband's funeral – a journey she has been waiting to take for more than 25 years.
Vitalina Varela stars in the film that draws inspiration from her life, alongside Ventura. Abel Ribeiro Chaves served as producer on the Cape Verdean Creole and Portuguese-language feature from OPTEC.
"One of the most beautiful films I have ever seen," said Krivoshey, who brokered the deal with Costa. "Pedro Costa's Vitalina Varela is a stunning masterwork, the story of a woman choosing to follow her husband – who left their country decades earlier for the promise of a better life abroad – only to arrive in a strange, forbidding land mere days after his funeral."
Lisbon-born Costa's first film Blood (O Sangue) premiered at Venice Film Festival in 1989, while Casa De Lava screened in Un Certain Regard in Cannes in 1994, and Horse Money received the Locarno Golden Leopard for best direction in 2014.
Grasshopper's distribution credits include best documentary Oscar nominee Last Men In Aleppo, Nocturama, Black Mother, and the entire collection of films by Danièle Huillet and Jean-Marie Straub.