EXCLUSIVE: Wroclaw moves 2017 dates to accommodate World Games; Polish festival reveals 2016 New Horizons winners.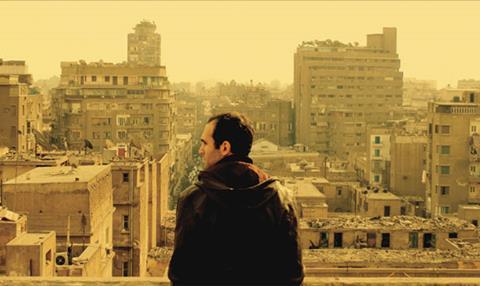 The film festivals in Wroclaw and Locarno are set for a collision course as both festivals will be held concurrently for the first time next year.
A Locarno spokesperson confirmed to Screen that the Swiss festival's 70th edition will be held from Wednesday 2 to Saturday 12 August, while New Horizons will kick off its 17th outing a day later, from Thursday 3 August, according to the New Horizons press department.
New Horizons' organisers were obliged to change its dates from the traditional slot in the last two weeks in July as the Polish city will be hosting the 10th edition of sports event the World Games.
Speaking exclusively to Screen, New Horizons festival president Roman Gutek explained that the decision to move to August for 2017 had been made two years ago in order to avoid a strain on resources in the city.
¨We have consulted the dates with various film festivals that are being held near the dates of our festival, so it does not affect their admissions,¨ he said.
¨However we were aware from the beginning that New Horizons in 2017 will overlap with the film festival in Locarno,¨ Gutek said, pointing out that New Horizons would be working mutually with Locarno to "enable industry representatives are able to attend both festivals."
Diary log jam
But it remains to be seen whether distributors, sales agents and festival programmers will be prepared to attend three European industry events in swift succession: Locarno's Industry Days, Wroclaw's Polish Days and Sarajevo's CineLink [in mid-August].
¨I find it difficult to expect guests would attend both events [Locarno's Industry Days and Polish Days], at least not one directly after another,¨ a sales agent told Screen at the weekend.
¨Locarno has a much broader remit, a selling festival with a large guest list, focusing on different regions and sectors of the industry (co-production, new films, works in progress etc.) and, with Sarajevo so soon afterwards, New Horizons might struggle seeing how it is currently during a relatively competition-free period at the end of July.¨
While it should be stressed that this change and clash of dates will only apply for the 2017 edition of New Horizons - the Polish festival will revert to its traditional place in the festival diary from 2018 - , trying to ensure that international guests can attend both industry events will create its fair share of logistical headaches, not least of all in transport from Locarno to Wroclaw.
"We would be more than happy to find a cooperation with New Horizons if possible," Nadia Dresti, Locarno's vice artistic director and head of international, told Screen.
"Our Industry Days can't start before Saturday since before that the Rialto cinemas are occupied by the Trade Show. It means that we will finish the Industry Days on Monday night and the professionals will leave on Tuesday. So, if New Horizons could start the Polish Days a day before, the professionals could in fact fly there directly. I believe this would be the best solution for both of us."
New Horizons winners
Wroclaw's Grand Prix award within the New Horizons' International Competition went to Egyptian filmmaker Tamer El-Said's mosaic of documentary and fictionalised scenes In The Last Days Of The City.
Sold internationally by Still Moving and to be distributed in Poland by New Horizons Association, the film was shot in Cairo, Alexandria, Beirut, Baghdad and Berlin between 2007-2010, winning the Caligari Film Prize at this year's Berlinale and the Best Director at BAFICI.
The decision was taken by an international jury including last year's Grand Prix winner the Belgian director Gust van den Berghe (Lucifer), Odessa Film Festival prize-winner Adrian Sitaru, and Swedish filmmaker Magnus Horn (The Here After).
The FIPRESCI Jury gave its International Film Critics Prize to Felipe Guerrero's feature debut Dark Beast (Oscuro animal) which had its world premiere in Rotterdam at the beginning of the year.
In addition, festival-goers voted for one of the Polish films in this year's International Competition, Michal Marczak's All These Sleepless Nights, as the winner of the New Horizons Audience Award, with Piotr Dumala's Ederly and Guerrero's Dark Beast as runners-up.
Marczak's nocturnal odyssey through Warsaw's clubs and house parties, empty streets and back alleys had premiered at the Sundance Film Festival in January where it won the Directing Award in the World Cinema Documentary sidebar.
Both prize-winners are also guaranteed theatrical distribution in Poland by the non-profit New Horizons Association.
Films on Art
Meanwhile, the Films on Art competition jury - which included CPH:DOX selector Mads Mikkelsen and Polish documentary filmmaker Agnieszka Zwiefka (The Queen of Silence) - gave its Best Film award to the artist of Palestinian origin Jumana Manna for her film A Magical Substance Flows Into Me tracing the life of the venerated German-Jewish musicologist Robert Lachmann after he left Nazi Germany in the 1930s.
Now living and working in Berlin, Manna's first full-length feature film had premiered in Berlin's Forum section last February.
Berlin is also the link for the jury's Special Mention given to the Brazilian artists Melissa Dullius and Gustavo Jahn who have been living in the German capital since 2006, for their feature-length debut Muito Romantico.
Gdynia to screen Polish Days titles
Five of this year's Polish Days titles will be shown at the 41st Gdynia Film Festival (19-25 September).
Maciej Pieprzvyca's I'm A Killer, which was shown in the Days' works in progress showcase and also selected for Locarno's First Look sidebar, will have its world premiere in Gdynia's Main Competition alongside Grzegorz Zariczny's Waves, Kuba Czekaj's The Erlprince and Jan P. Matuszynski's The Last Family from the Wroclaw industry programme.
In addition, Karolina Bregula's Glasgow-set Office For Monument Construction, which was presented as a work in progress in Wroclaw, will have its world premiere in the Visions Apart Competition.
This year's edition of the Polish national showcase saw 45 films being submitted for the Main Competition, with 16 titles selected including Tomasz Wasilewski's Berlinale competition title United States of Love, Marcin Koszalka's The Red Spider, and Jan Jakub Kolski's Forest 4 am.
The four-title line-up for Gdynia's Visions Apart Competition was selected from 14 entries and includes Marta Minorowicz's Berlinale premiere Zud and Piotr Dumala's New Horizon competition title Ederly.