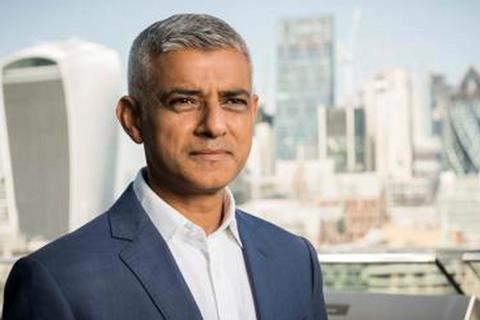 Mayor of London Sadiq Khan has launched a £2.3m emergency fund to support culture and creative industries, including independent cinemas, at risk due to the impact of coronavirus.
Of the total amount, £150,000 goes to the British Film Institute (BFI) to help up to 25 independent cinemas in London.
The London Assembly says the money is for organisations most at risk of falling into administration and unable to benefit from government schemes.
It is financially supported by Bloomberg Philanthropies, the charitable foundation of billionaire former New York mayor and former 2020 Democratic presidential candidate Michael Bloomberg.
Money will also go to the Music Venue Trust (£450,000), the LGBTQ+ Venues Forum (£225,000), and the Creative Land Trust to support artist studio tenants (£1.5m).
"These industries are so important to the fabric of our city, and they will play a key role in helping us to recover from this public health crisis," said Khan. "We need the government to step forward and provide the comprehensive support this industry needs to protect its future."
"Through the BFI Film Audience Network, spearheaded by Film Hub London in the capital, we support a range of diverse independent venues and organisations who are dedicated to bringing great cinema to audiences," said Ben Roberts, CEO of the BFI. "Many of them run the risk of permanent closure, and we hope the Resilience Fund, now with a crucial funding boost from the Mayor, will help them continue their vital work."
Adrian Wootton, chief executive of Film London and the British Film Commission, added: "London's independent cinemas make a significant contribution to the capital's cultural and economic life… It's vital that we support them to open their doors again when the time is right."