Buyers expressed optimism over a handful of titles amid London security concerns.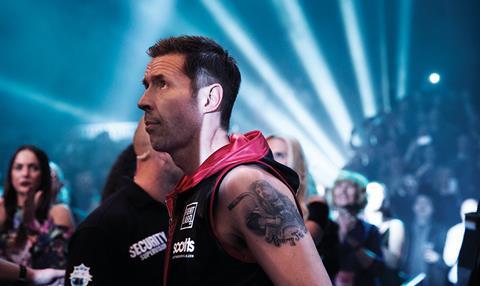 Despite at least one distributor cancelling their trip to the 13th edition of The Film London London Screenings (19-22 June) due to the recent UK terror attacks, organisers and buyers expressed optimism about this year's lineup.
In the sweltering heat of one of the hottest months of June in recent memory, distributors watched films represented by British sales agents in the air-conditioned sanctuary of the BFI Southbank.
Around 150 delegates (roughly 125 international buyers and a number of UK distributors, festival directors and programmers) attended the event, which showcases completed films and works in progress.
Alongside the usual smattering of European buyers, there were several US distributors in attendance, among then Magnolia, The Weinstein Company, AMC, Film Movement and Screen Media. Buyers also came from as far afield as Taiwan and Brazil.
"It was a concern of mine whether the recent events (in London) would have an effect on people coming over," admitted Helena Mackenzie, head of inward investment and business development at Film London.
However, as it turned out, there were very few cancellations and organisers expect around $4m of business to be drummed up by the event.
Hot pics
Titles which have excited buyers include Moviehouse's Funny Cow, charting the rise of a female comedienne through the 1970's and 1980's industrial Northern England and starring Maxine Peake and Paddy Considine. Seven minutes of footage were shown of the film, which was pre-bought for the UK by eOne last year.
The most well-attended screening was Paddy Considine's Journeyman, sold by Cornerstone Films. Trip To Spain (sold by Goalpost) likewise attracted a big audience.
Distributors were very curious about Morrissey biopic, England Is Mine, screening to the industry in advance of its world premiere at the Edinburgh Film Festival on 2nd July. Sales agent Hanway is already fielding offers for the film.
Other films spoken about with enthusiasm by buyers included April's Daughter (sold by Protagonist), British horror comedy Double Date (sold by Film Constellation), My Pure Land (Independent), Please Stand By starring Dakota Fanning (and sold by Embankment) and AMP International's Songbird.
Some buyers also warmed to several of the titles introduced by Ben Roberts in a BFI showcase on Monday, among them Clio Barnard's Dark River, Even When I Fall, Sophie Fiennes' Grace Jones documentary Grace Jones: Bloodlight And Bami, love story horror film Beast, Andrew Hulme's The Devil Outside, teen comedy Old Boys and Haifaa Al-Mansour's Mary Shelley.
Meanwhile, footage was shown in the new "coming soon" section of The Hungry, the UK-India co-production whose partners included Film London and Cinestaan Film Company. This is a contemporary retelling of Shakespeare's Titus Andronicus starring Naseeruddin Shah and written and directed by Bornila Chatterjee.
Also in the "coming soon" section, The Little Film Company screened footage of its new feature, Boogie Man, directed by Andy Morahan, about a British-Indian teenager falling for a 20-something actress-model during a 1970s-themed exhibition.
Deals
Didier Costet, managing-director of Paris-based Swift Distribution, confirmed he has acquired one British title from a UK sales agent this week and is in talks to buy another.
"For me, it was very important to be here as I could meet the sales person several times. It is much better than phone calls or emails. This year has been very positive," Costet commented.
"This year may not have been the very strongest one but I have seen a few films that I found quite interesting," said Frank L. Stavik, managing director of Norwegian outfit AS Fidalgo Distribution.
Stavik, who confirmed that AS Fidalgo will soon be releasing Sally Potter's new feature The Party, emphasised that Norwegian audiences still have an appetite for UK fare: "We are relatively anglophile up there in the north and so British films usually do quite well."
During the event, Frank Mannion's Swipe Films announced its acquisition of Rolando Colla's Seven Days from London-based sales agent FilmRepublic.
Counterpoint
Buyers and sellers both remain upbeat about the event as a relaxed counterpoint to the mania of Cannes and a useful get-together before the summer period gets into full swing.
"It (the London Screenings) is a good, friendly environment where there aren't other distractions," Moviehouse managing director Gary Philips commented.
"For me, it (the event) is very important," Didier Costet agreed. "In London, you can meet all the British sales companies. You have time to update your screenings and to see movies that you don't have time to see in Cannes. You have a perfect update on the line-ups."
"I am a huge supporter of the London Screenings. It is a wonderful opportunity to carry on and close deals after Cannes but also to see everybody and spend quality time with them," Hanway's head of sales Nicole Mackey .