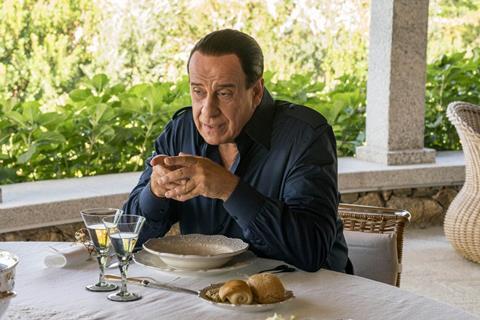 French TV festival and professional meeting Series Mania, running March 22-30 in the northern French city of Lille, has announced the 16 projects due to be pitched in co-production sessions taking place during its industry-focused Series Mania Forum (Mar 25-27).
The selection includes a number of projects from production houses, working both in film and TV.
Rome-based Indigo Film, best-known for its long-time collaboration with Paolo Sorrentino on films such as Academy Award-winning The Great Beauty and Loro, will present Gymnasts. The company's past TV series include Ivan Cotroneo's Una Mamma Imperfetta.
Israeli producer Shlomi Elkabetz, whose recent credits include In Between, will attend under the banner of his Deux Beaux Garçons Films with his first foray into television, The Dreamers.
Oslo-based Maipo heads to the Lille meeting with The Fortress, its latest series after State Of Happiness (Lykkeland).
Other projects include Influence from the UK's Studio Lambert (Gogglebox, Foyle's War) and The Kollective which will be pitched by the Netherlands' Submarine.
The festival, which decamped from its historic home of the Forum in Paris last year, said it has received almost 400 projects from 41 different countries.
"The Co-Pro Pitching Sessions remain the most highly anticipated event at Series Mania Forum. To date, more than a dozen previously pitched shows have been brought to the screen thanks to co­production deals or agreements finalized at Series Mania," said the event's founder and general manager Laurence Herszberg.
For the third consecutive year, a five-member jury will award a grand prize of €50,000 to help develop the winning show. One project, Big Bones, will pitch out of competition, due to the fact it is in the selection through a partnership with CoPro Series of Berlinale Drama Series Days.
Meghan Lyvers, SVP Co-Production & Development, CBS Studios International, will preside over a jury also featuring Nathalie Biancolli, director of acquisitions and international fiction, France Télévisions; Anne Croneman, head of programme film & TV drama, SVT (Sweden); Caroline Torrance, head of scripted, Banijay Rights, and Christian Vesper, EVP and creative director for global drama, Fremantle.
The full line-up:
Capital Punishment, Black Sheep Film Productions, Israel
Extravagance, Les Films du Trèfle in co-production with AT-Production, Zeitsprung Pictures, France/Belgium/Germany
Faraya, Déjà Vu Beirut Sarl, Lebanon
Femen, Wild Horses, France
Gymnasts, Indigo Film, Italy
Influence, Studio Lambert, United Kingdom
Low Season, Akka Films, Switzerland
Purple, Mother Production in co-production with Silex Films, France
Reset, Brutal Media, Spain
Ride Out, Funfar Films Oy, Finland
The Attack, Network Movie Film, Germany & France
The Dreamers, Deux Beaux Garçons Films, Israel
The Fortress, Maipo Film, Norway
The Kollective, Submarine, Netherlands/USA
The Rise & Fall of the Somali Pirates, De Mensen in co-production with Reel One Entertainment, Belgium/United Kingdom
Big Bones, Satel Film in co-production with Superfilm, Austria (Out of Competition)